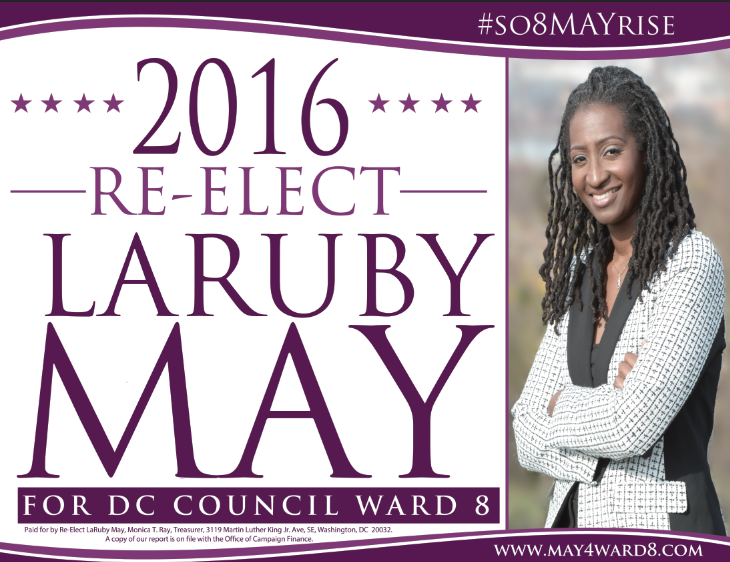 LaRuby May is up for re-election today. The Pensacola High graduate and daughter of the late Rev. Theophalis May and Mary May represents Ward 8 on the Council of the District of Columbia in Washington, D.C. She won the Ward 8 special election on May 10, 2015, succeeding Marion Barry, who died in office on in late 2014.
The Washington Post writes that her race against challenger Trayon White, could be the closest D.C. Council contest. In the 2015 special election, May topped White by fewer than 100 votes.
We will keep you posted on the race.