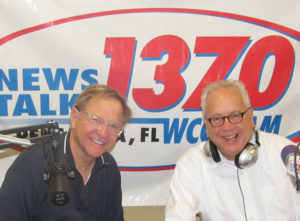 On 'Pensacola Speaks,' we had several great interviews this past week.
Pensacola Beach Songwriters Festival – website
Like the marriage between the lyrics and the melody of a song, the marriage between the beautiful white sands of Pensacola Beach and the songwriters make this the perfect combination to kick back and enjoy Pensacola Beach October 1 – 4.
50K for Turkey Day: Trinitas Christian senior Colby Gilley and his friends want to feed 50,000 people on Thanksgiving. website
PensaCruise
The ultimate car event is coming to Pensacola Nov. 28. website
Leadership Saves Lives: Dr. Ray Aycock and Leslie Smith of Baptist Health Care talk about Leadership Saves Lives research initiative with Yale University.