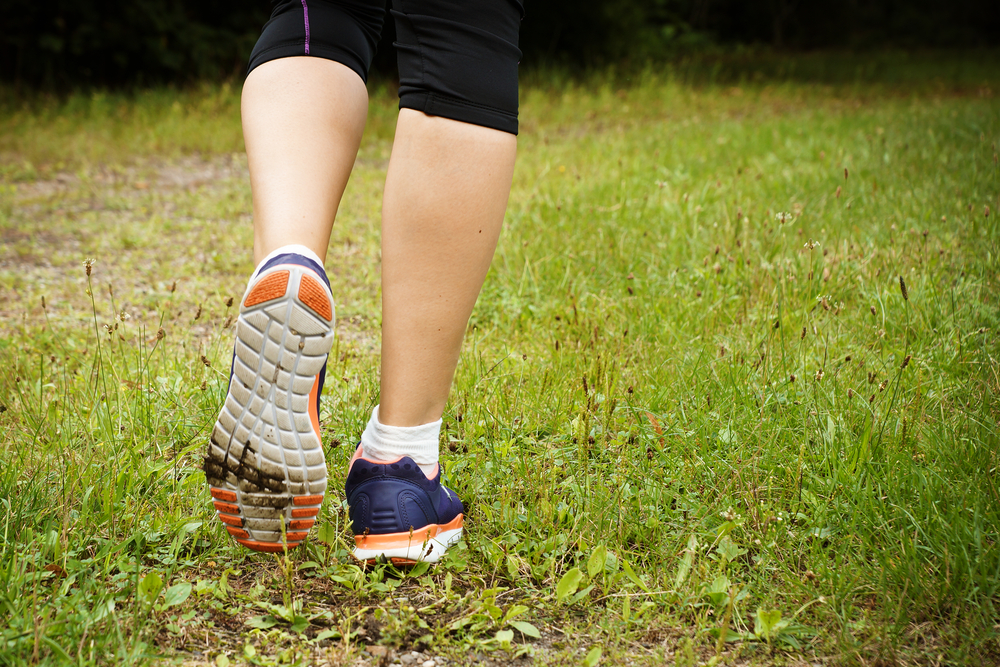 Press release: As we approach the 1st birthday of Pensacola's Rec Plex North parkrun/walk, (RPN) we want to thank you for your support and share some updates on the impact that the event is having in our community. At our birthday parkrun/walk on Saturday, Feb. 8, we'll be celebrating some individual and community achievements – come enjoy the trail and celebrate with us!
Figures: In our first year, we held 53 free parkruns/walks where over 4500 people ran or walked the 5K, completing over 14,000 miles. General demographics show average ratio of 51% male to 49% female spread across all ages from 4 to 84. All of this comes free to our community thanks to our startup sponsors and our 77 strong group of community volunteers. That Pensacola's Rec Plex North parkrun is putting Pensacola and the University of West Florida (UWF) on the map is evidenced by the 111 bed nights generated in the Pensacola area by national and international parkrun tourists from eleven states, Australia, Ireland, UK, and South Africa. Our inaugural event had a United States record 226 finishers. Already in its first year RPN parkrun has joined the handful of largest such events in the nation. Its runaway success in its first year has made it a model for communities around the country.
Stories: The numbers barely scratch the surface of the event's impact. From 4-year olds who run with their parents to 80-year olds who run or walk with their grandkids, we see so many people experience the satisfaction of getting more active. Lee and Keisha regularly make the morning commute from Mobile to enjoy the parkrun course; oftentimes, Lee is pushing his granddaughter in her stroller, adding an additional challenge to his morning! Then there's Fern, our volunteer event reporter/tail-walker, who was thrilled to walk her first 5K in 87 minutes and recently had a Personal Best of 64 minutes. Some of Fern's reports have been shared worldwide by parkrun International. And, believe it or not, our first homegrown parkrun 50 club member is a walker: Ranee Cunningham, whose achievement equals the fastest US time ever to complete 50 events. You can check out these and other parkrunner/walker stories at parkrun.us/recplexnorth/news.
Partnerships: As the first American parkrun on a university campus, we have a unique partnership with UWF. Our volunteers, in partnership with UWF, have significantly upgraded the previously overgrown, rarely used trail. The upgrades were so extensive they allowed the hosting of two major events on campus: In September, UWF hosted its first home cross country meet on campus since 2005 with teams from UWF, Pensacola State College and Harding University (Arkansas) participating. In October, Catholic High School organized Escambia and Santa Rosa Counties (ESCAROSA) Cross Country Championships with 336 participants. These events are expected to be an annual occurrence. Local high schools are now using the upgraded, safer trails for cross-country team training.
We have fostered a community spirit by successfully hosting two different events: the Pensacola Runners Association annual free membership run in May and a Team RWB parkrun day with participation by University of West Florida Army ROTC on Veterans Day weekend. Additionally, UWF's Air Force ROTC used the parkrun course for their fundraiser following parkrun.
We are partnering with the UWF's Healthier U! program to encourage greater participation by students, faculty and staff in 2020.
Each week we have a thriving post run coffee social at the Argonaut Village Starbucks.
Recognition: In our first year we were voted the third Best 5K in inweekly's Best of the Coast 2019, behind McGuire's annual prediction 5K and the Double Bridge 5K.
Supportive articles can be viewed by clicking the links – Pensacola Sports Association and the Island Times (p 18).
Goals: Our 2020 parkrun is looking forward to extending our community outreach in efforts such as:
• Hosting parkrun/walk days for the Combined Rotary Clubs of Pensacola, the YMCA and the Pensacola Runners Association;
• Growing the Veterans Day parkrun/walk day (November 7, 2020) to include both UWF's Army and Air Force ROTC, area high school ROTC groups and an outreach to Naval Air Station Pensacola.
• Increasing outreach to area major employers to incorporate parkrun/walk, at no cost, into their Health & Wellness programs.
• Assisting the University of West Florida in bringing the course up to National Collegiate Athletic Association Standards (NCAA) to allow hosting of major cross-country meets, to which the UWF team currently must travel.
Volunteers: The backbone of any parkrun is its weekly volunteers, who are priceless. Our volunteers arise before dawn each Saturday to set up, check the trails, time, scan, sort, clean up – or even come out to share a smile and an encouraging cheer at the finish line. Combined they have volunteered untold hours on more than 900 occasions. To each of them we offer a hearty THANK YOU!
Without our startup sponsors, Pensacola's Rec Plex North parkrun/walk could not have gotten up and running. We appreciate your contribution in helping the vision become a reality.
We are excited to see what Year Two will bring. Thank you again for your support.
Caleb Carmichael & Robin Foley, co-Event Directors