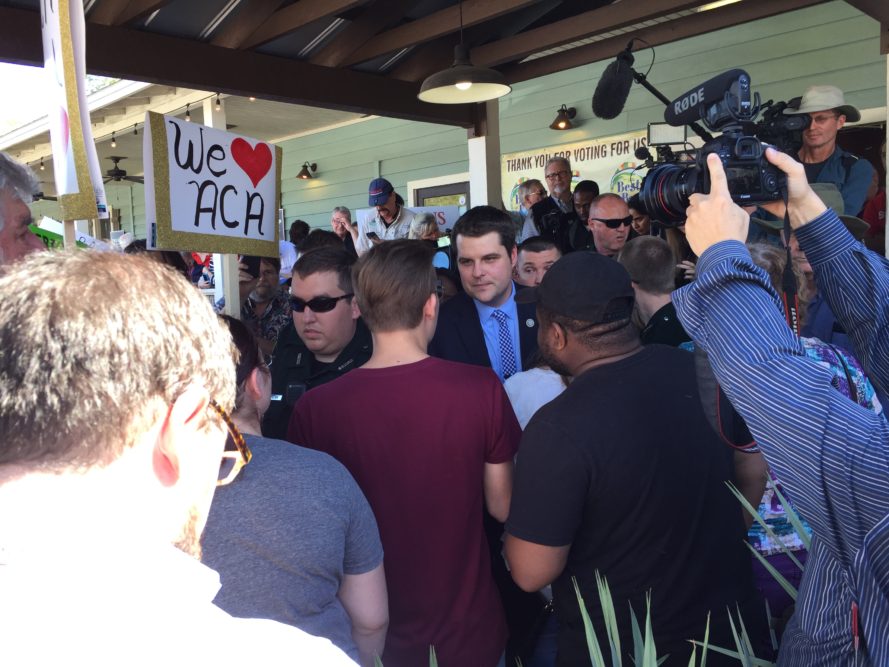 The Pentagon says maintaining the current moratorium on oil and gas activities in the Gulf of Mexico beyond 2022 is "essential for developing and sustaining our nation's future combat capabilities."
"The Department of Defense (DoD) cannot overstate the vital importance of maintaining this moratorium," Anthony M. Kurta, the acting Undersecretary of Defense for Personnel and Readiness, wrote in a letter to U.S. Rep. Matt Gaetz.
The letter obtained today by U.S. Sen. Bill Nelson's office was sent just days before the president signed an executive order to expand offshore oil and gas drilling.
Nelson, a long-time opponent of drilling near Florida's coast, often argues in Senate debates that attempts to expand offshore drilling could threaten our nation's military readiness by disrupting military weapons testing and training in the Gulf of Mexico. In 2006, he and then-Sen. Mel Martinez successfully brokered a deal to ban oil drilling off much of Florida's Gulf Coast through most of 2022.
As a result, there is currently a no-drilling zone that extends 125 miles off much of Florida's Gulf Coast and as far as 235 miles at some points to protect vital military training areas in the eastern Gulf until June 30, 2022.
Earlier this year, Nelson filed legislation to extend the moratorium for another five years, from 2022 to 2027.
It's not the first time the Pentagon has weighed in on the oil-and-gas drilling issue. In 2005, at the request of Nelson, then-Secretary of Defense Donald Rumsfeld said legislation that would allow drilling closer to Florida's coast is "incompatible with military [testing and training] activities" in the Gulf of Mexico.
Read letter.
—-
Congressman Matt Gaetz will be my guest today on "Pensacola Speaks" at 5:10 p.m.