Escambia County officials intend to construct another snorkeling reef, this one in the Gulf of Mexico, off of Perdido Key. Here's the press release:
Escambia County has received approval from the Florida Department of Environmental Protection and the Army Corps of Engineers to construct a snorkeling reef in the Gulf of Mexico, approximately 500 feet south of the public access area at Sandy Key Drive on Perdido Key.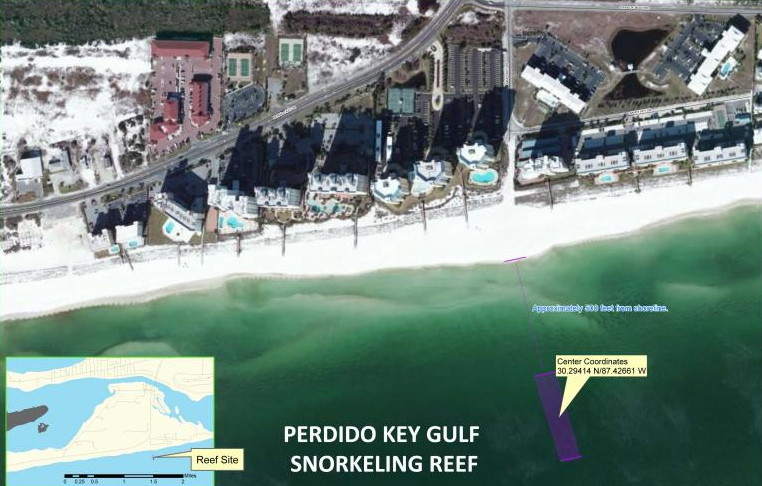 The reef will consist of prefabricated concrete structures jetted into the sea floor, perpendicular to the shore for 280 linear feet. Water depths along the reef will range from nine to 16 feet. This project is funded by Local Option Sales Tax. Sealed bids will be solicited soon. Construction is planned for spring 2013.
Gulf waters near shore are virtually devoid of reef habitat, so marine life are attracted to these snorkeling reefs almost immediately. The quantity and types of marine life vary greatly over daily and seasonal cycles and are also affected by Gulf wave conditions. Reef surfaces are completely covered by algae, barnacles, hydorzoans and other sessile species. Crabs, shrimp, octopus and other invertebrates find food and shelter on the reefs and surrounding sand seafloor. Fish and other marine life abound, ranging from small colorful fishes to snappers, mackerels, sharks, sea turtles and dolphins.
The County currently has two other snorkel reefs constructed using a similar method, one at Park East and another at Park West on Pensacola Beach.