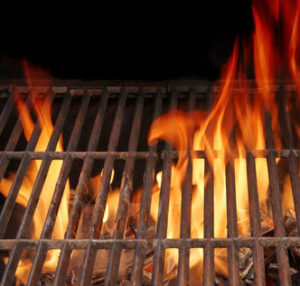 Seville Rotary's 5th annual Arrogant Steak Cook Off will be held on Friday October 23rd at 5:30 pm at Seville Quarter. Teams of four will be provided steaks to prepare for event attendees in any manner they want. A team of judges will award most Arrogant Steak Champion awards. Event attendees can also vote on People's Choice winner.
Winn Dixie is generously donating USDA Choice NY Strip steaks for the event. Teams will have to bring their own grills and preparation equipment as well as tents and tables. This is a fun, non-sanctioned event to raise funds for local charities and community projects. Funds from this year's event will be distributed to Capstone Adaptive Learning, Sunny Days Foundation, ARC Gateway, ECARE, First Tee of NWFL, and United Ministries.
Gold Ring is providing complimentary beer, Republic National is providing complimentary wine, and salad and mashed potato bars will be available to accompany the steaks. We expect up to 35 teams to enter the steak contest.
Entry fee for a team of 4 is $250 but all teams will be given 10 tickets they can choose to sell for $25 each or give them away. Regular admission tickets are $25. For more information or to register teams and purchase event tickets, please visit www.sevillerotary.com.