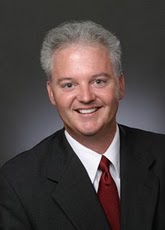 School Board member Jeff Bergosh has pre-filed to run for Escambia County Commission District 1 seat.
Incumbent Wilson Robertson has already announced that he will not seek another term.
Bergosh came on News Talk 1370 WCOA yesterday to talk about his decision and give an update on the Newpoint charter school investigation.