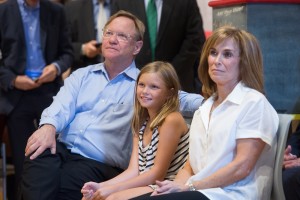 On Friday, lightning struck the studios of News Talk 1370 WCOA. We fought through the technical difficulties and somehow went on the air.
Quint Studer had previously agreed to come on the show. I thought we would be discussing that he and his wife Rishy and Mayor Ashton Hayward had finalize the leases for parcels 3, 6 and 9. Instead, it was about the deal falling apart.
Key quote: "We don't do this to please elected officials or displease elected officials. We do this to improve the quality of life for the community…We remain very committed to the Pensacola metro area."
In the podcast, you can hear Don Parker and I figuring out how to broadcast the interview with most of the equipment offline. Then you will hear the interview with Studer.