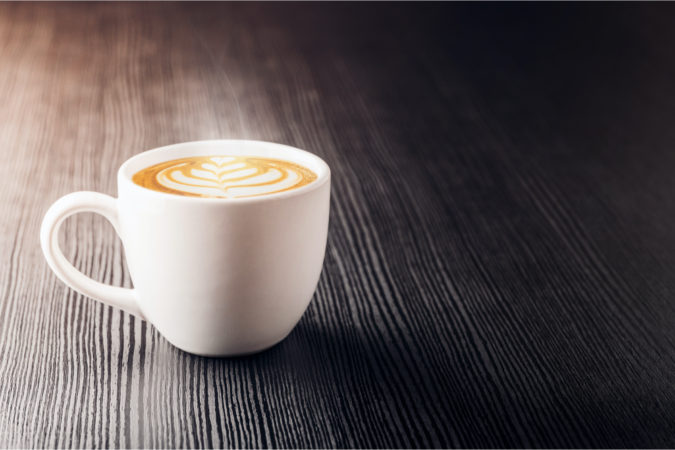 Presser Notes: Mayoral Vaccination, Youth Engagement & Stadium Upgrades
by Jeremy Morrison, Inweekly
Pushing up his sleeve, Pensacola Mayor Grover Robinson showed off the tell-tale bandage on his upper arm.
"I got my first shot today," Robinson said Monday during his weekly virtual press event.
Mayor Robinson explained that he had gotten an initial round of the coronavirus vaccine, in part to lead by example and encourage others also to get the vaccine.
"We felt like that city administration needed to be the first to say, 'we could go do it,' and, again, 'don't be afraid of anything else, we need everyone to do it, it's important, it's the only way we'll eventually get on top of the virus," he explained.
The mayor said that soon the vaccine would be available to essential workers and teachers — something that would happen later in the day — and that he hoped to serve as an example to city employees, who will be receiving an email from HR urging them to participate in the vaccine program. The mayor also said he hoped his participation would dissuade fears within the African American community regarding the vaccine.
"I can assure you," he said. "I've gone through the process, and you sit there for 15 minutes after you get the shot. It doesn't hurt too bad, and you find out you're ok and move forward. I'm scheduled at the end of March to get my second one."
Vaccine Guinea Pig
Mayor Robinson — who weathered COVID in December — previously reckoned he wouldn't be receiving his vaccine until later when doses became more widely available, and the pool of individuals eligible for the vaccine widened. On Monday, he said that city staff had determined it best if the mayor received a vaccine to demonstrate it was safe.
"Again, I had not expected to do it; it was not something that I was really looking to do," Robinson reiterated. "Keith came to me and said, 'hey, we need you to be the city guinea pig, so go out there and do it. So that's what we did this morning; he and I both went out there and got our first shots."
The mayor received the Moderna vaccine. Ascension Healthcare provided it at the vaccination site it operates at Olive Baptist Church.
On Monday, Florida Gov. Ron DeSantis expanded the state's vaccine eligibility to include teachers, law enforcement officers and firefighters who are 50 or older; late last week, the eligibility was expanded to included medically vulnerable individuals younger than 65 years of age. Before this, the vaccine has only been available to people 65-year-old or older, as well as long-term care facility residents and staff and some healthcare workers.
When asked how the mayor and City Administrator Keith Wilkins qualified for their vaccine shots, Public Information Officer Kaycee Lagarde clarified that it had been based on health-related concerns.
"You both qualified due to medical risks," she said. "I don't want to get into all the medical details."
Mayor Robinson added that his body-mass index had been a consideration.
"I don't know about Keith, but I think my BMI gave me the opportunity to qualify," he said. "I didn't want to get into my girth too much, but my BMI did qualify."
Ultimately, though, the mayor said, he decided to get vaccinated to serve as an example.
"It's hard to tell people to go get vaccinated if you're not willing to get vaccinated first," Robinson said.
Municipal Education
After teasing the subject for a few weeks, Mayor Robinson formally announced the Pensacola Youth Council during Monday's presser.
"This is something that we've wanted to do for quite a while," he said.
The youth council is a collaboration between the city and the Escambia County School District, and more specifically, the two high schools within city limits, Pensacola High School and Booker T. Washington High School. Gulf Breeze and Milton are also conducting similar programs.
"It gives students the chance to see and experience what government is like," Mayor Robinson said, adding that the program is ideal for "students who are active, wanting to participate and looking for opportunities to serve in local government."
The Pensacola Youth Council is open to high school juniors and seniors who reside in the city. Twelve members will be selected to participate in the program, which will involve an immersion in municipal government over nine weeks. Applications for the program — which will run March 22 to May 21 — are due March 12.
Mayor Robinson said that he hoped the council — part of a larger Florida League of City program — would educate students about career possibilities in municipal government.
"We have not done a good job of letting students know that there are great career opportunities right here in the public sector that you can do," he said. "You may not become Jeff Bezos, but you can make a good living and really serve your community."
Wahoos Get Upgrades
The city of Pensacola will soon be doing some work over at Maritime Park's baseball stadium. Mayor Robinson said the work was part of the new lease with the Blue Wahoos and the minor league team's new association with the Miami Marlins.
"There are about 40 cities with stadiums that no longer have teams since Major League Baseball took over Minor League Baseball," the mayor said. "We're very fortunate that Pensacola is one of the sites that Major League Baseball wants to continue to stay, and we're excited that we think this lease structure that we've got with the Wahoos really allows us to do that."
One aspect of the work involves upgrading the field's turf. Robinson noted that this upgrade had been needed for a couple of seasons already.
"Now we're going to the Miami Marlins who also have a desire for all of their minor league players to experience the same field, the same turf that if they make it all the way up to Miami that they'll have," the mayor explained.
Another part of the work involves changes to the stadium's lighting. This upgrade is an MLB request, with the league preferring a uniform lighting experience across its collection of fields.
"The batters, the pitchers, the players — they all experience the same lighting," Robinson said.
Finally, the city also intends to relocate the ballpark's bullpens to a safer location.
"I think Major League Baseball has been very focused on safety, and they want us to do the same thing," the mayor said.
In total, all this work at the Blue Wahoos' ballpark will run about $2 million. The Wahoos will be paying for it, with the city — via the Community Redevelopment Area — reimbursing via a cut in rent cost.
"We may not be able to move the bullpens this year, but if we can get the lights and the turf done by the time they're looking to start in May, this will be a very good thing," Robinson said.