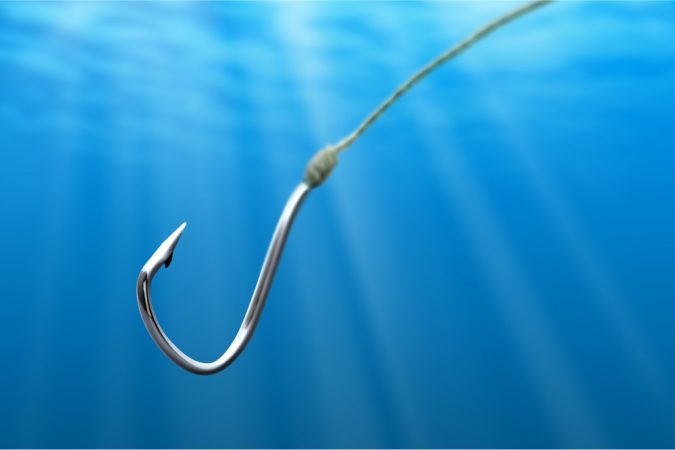 Inweekly has obtained a copy of the document Don Gaetz has said he received from Bob Kent at a meeting on March 19 in Destin:
---
Project Homecoming
The facts of Project Homecoming are described below.
Congressman Matt Gates is currently under investigation by the FBI for various public corruption and public integrity issues. The Investigation is being handled by the Public Integrity Division of the Department of Justice and FBI and is being managed out of the Washington DC Field Office. The Office of the United States Attorney from the Middle District of Florida is overseeing the potential criminal case.
The FBI became aware of compromising pictures, depicting Congressman Gaetz and an Election Official involved in a "sexual orgy with underage prostitutes," in Maitland, Florida, during an unrelated investigation into political corruption and public integrity in another criminal case. Subsequent Information has resulted in Congressman Gaetz becoming a target of a widening investigation and other serious underage sex trafficking, political corruption, public integrity, and other criminal allegations against Congressman Gates and others.
A Grand Jury has been inpaneled, in the Middle District of Florida, to determine whether criminal charges show shall be brought against Congressman Gaetz and others. It has been confirmed that at least one underage female has testified to the Grand Jury that Congressman Gaetz has paid her to engage in sexual activities. It has also been confirmed that other individuals who are facing serious criminal allegations themselves have testified at the Grand Jury, and have agreed to testify against Congressman Gaetz at any future criminal proceedings.
Our strategy for Congressman Gaetz is to mitigate his legal, and political, troubles would be for him, or someone else ,to arrange for the funds required to obtain the immediate release of Robert Levinson from captivity and Iran. Robert Levinson has been a political prisoner for the past fourteen years
In exchange for the funds being arranged, and upon release the Robert Levinson, Congressman Gaetz shall be given credit for facilitating the release of Mr. Levinson. Congressman Gates shall also be on the plane that returns Mr. Levinson to freedom and shall be the person to "reunite" Mr. Levinson with his family and bring Mr. Levinson back to the United States.
The team that delivers Mr. Levinson to the President of the United States shall strongly advocate that President Biden issue a Presidential Pardon or instruct the Department of Justice to terminate any and all investigations involving Congressman Gaetz. The team has been assured by the President that he will strongly consider such matters  because he considers the release of Robert Levinson, a matter of National Urgency.
The team is highly confident that the President will indeed hail Congressman Gaetz as a national hero and Congressman Gaetz's national & international profile shall be greatly enhanced by his key assistance in the release of Robert Levinson.
Robert Levinson's release has been privately negotiated by certain United States and Mexican individuals and the cost associated associated with facilitating Robert Levinson's release is $25,000,000. A six-month $25,000,000 loan is sought to immediately fund the release of Robert Levinson. The loan shall be repaid from the $25,000,000 reward offered by the United States Government for the release of Robert Levinson.
The loan proceeds shall be deposited in the Trust Account of Beggs & Lane, RLLP, at 501 Commendencia Street,  Pensacola, Florida, 32501, Attention: David L. McGee Esquire. Mr. McGee shall be instructed that the funds shall be used at the sole discretion of his client, without limitation of amount and use — whether it would be personal or business– and that his client shall have no requirement to document how the funds are used.
The loan shall require no interest payment, as long as Congressman Gaetz's legal matters resolved to his satisfaction.
The fund show were deposited in Beggs & Lane Trust Accountt no later than 12:00 Noon Central Time on Friday, March 19, 2021 and ready for immediate disbursement as instructed by Mr. McGee's client.
Congressman Gaetz, or his designate shall be kept apprised of the progress of Mr. Levinson's release but Congressman Gaetz, his agents, his heirs, and his designees, shall agree to remain completely silent as to the information received about the progress of Mr. Levinson's release.
It shall be expressly agreed, in writing, that Congressman Gaetz, and or his designee(s), shall not disclose any information about the nature of the release project during or after the project's completion and subsequent to Mr. Levinson's release it.
It shall never be made public that Congressman Gaetz, or his representatives or associates, assisted in funding the release project.
TIME IS OF THE ESSENCE IN THE MATTER OF ROBERT LEVINSON'S RELEASE due to Mr. Levinson's health issues and deteriorating medical condition. Please understand this is a one-time offer and requires immediate attention and an immediate decision of acceptance or rejection.