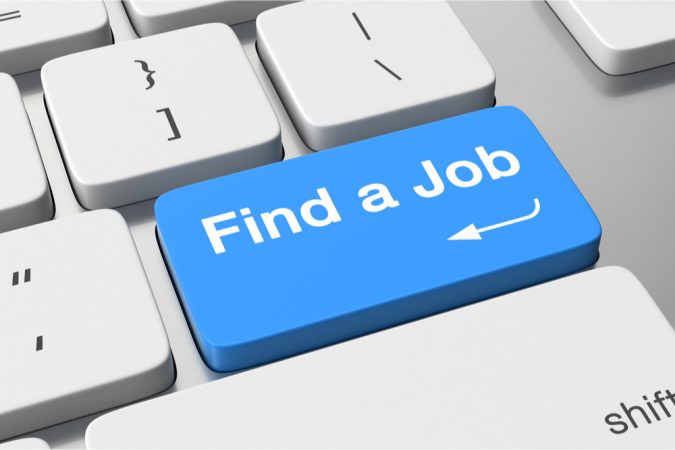 Pensacola State College press release: We've all seen the headlines. Closer to home, we've seen the "Help Wanted" signs.
Employers nationwide are hungry from workers. More than two dozen regional employers will be seeking employees at the Pensacola State College Multicultural Job Fair set for 10 a.m.-noon Saturday, Feb. 5, in the Delaino Student Center, Building 5, on the Pensacola campus.
"Come dressed professionally and with a resume,'' said Jo McArthur, PSC Business and Outreach Coordinator. "They (employers) will be ready to hire and will be presenting great opportunities."
McArthur said anywhere from 25 to 30 regional employers will be present for the job fair. Companies and agencies that will take part come from various fields, ranging from engineering and education to local and state government agencies, food and hospitality and more.
"Many of them offer benefits and tuition reimbursement,'' McArthur said. "These are good jobs with good salaries."
Last year's job fair was presented online due to COVID-19.
"This is our first year back,'' McArthur said. "I'm also thrilled we have a few different companies that are participating. There will be plenty of opportunities for anyone looking for a job or career."
Pensacola Aiport Job Fair
What: As the airport continues to improve, beat the odds, and offer exciting opportunities for travel this year, there is a need to grow our teams to meet the demands. Pensacola International Airport will host a Job Fair to fill a range of job openings.
Who: Pensacola International Airport Vendors, Concessions, Tenants and Partners
When: Thursday, Feb. 10, 10 a.m. – 2 p.m.
Where: Pensacola International Airport, 2430 Airport Blvd, Pensacola, FL 32504
Large Conference Room, 2nd Floor of Terminal Building, Airport Administration Office
Notes: Airport vendors, concessions, tenants and partners are looking to hire for full and part-time positions ranging from news & gifts, food and beverage, ramp agents, cleaning services, customer service, drivers, airlines employees, rental cars, engineering positions, city positions and many more. Over 20 companies and organizations will be represented at the job fair, offering job opportunities at various skill levels. Prospective applicants are encouraged to bring their resumes and be prepared to interview on the spot. To learn more or to pre-register for the job fair, visit www.flypensacola.com/jobs.
All applicable COVID-19 precautions will be in place. Attendees are required to wear face coverings and practice physical distancing to the greatest extent possible.