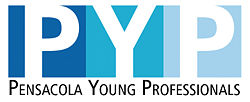 Press release: The Pensacola Young Professionals will host its third annual Fun-Filled Field Day presented by Hill-Kelly Dodge for Big Brothers Big Sisters of Northwest Florida and Families First Network on Saturday, October 24 from 1 to 4 p.m. at Bartram Park in downtown Pensacola.
The event allows for "bigs" and "littles" to spend time together, at no-cost to them, and to give the youth a day to just be kids. The fun-filled event includes classic field day games with three-legged races, tug of war, limbo, water balloons, face painting, arts and crafts, a photo booth, Papa John's pizza, and more. A new addition this year is six "Minute to Win It" challenges that test creativity and skill.
This PYP event has been particularly successful in the past, both by facilitating several commitments of adoption from prospective parents through Families First Network, and through providing a positive environment for the youth to bond with their BBBS mentors. From the support of Hill-Kelly Dodge, Papa John's and PYP, this is a free opportunity to spend time getting to know one another in a casual, fun environment. The event is set to encourage mentoring among PYP members and the community at large.
The event is open only to participants affiliated with the above-mentioned organizations.