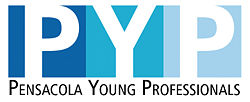 The Pensacola Young Professionals surveyed their membership for the 2012 election. Both Sheriff David Morgan and Clerk of Court challenger Pam Childers received over 70 percent of the votes–Morgan 71 percent, Childers 76 percent.
The Pensacola City Council At Large B race is a toss up among PYP members– incumbent Sam Hall 31 percent; Charles Bare 27 percent; Victor Cross 14 percent and Undecided 28 percent. There was virtually no opinion on District 7 –probably because few members live in that inner-city district–Jewel Cannada-Wynn 11 percent; Robbie Andrews 2 percent; Undecided/non-resident 88 percent.
Eighty-six percent of the PYP supports the Mayor Ashton Hayward and his policies for Pensacola —Strongly support 51 percent; Somewhat support 35 percent. And eighty-eight percent believes Pensacola is currently moving in the right direction.
See entire poll: 2012_08_13+Candidate+survey+results+1