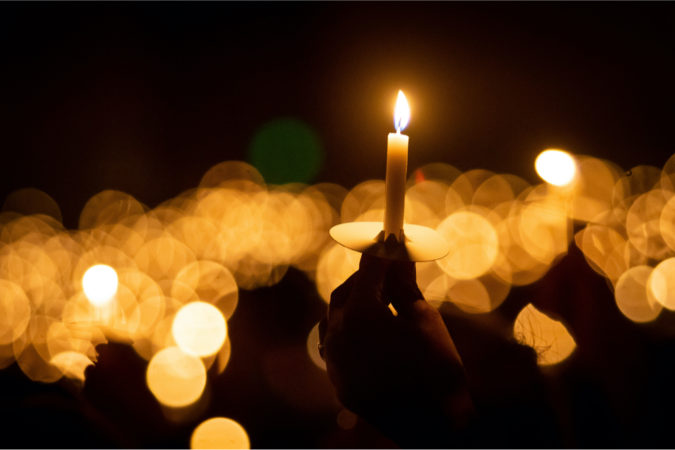 Across the world, September is recognized as Childhood Cancer Awareness Month. Rally Pensacola—an extension of Rally Foundation for Childhood Cancer Research—is partnering with presenting sponsor, Studer Family Children's Hospital at Ascension Sacred Heart, to host a Candlelight Vigil for Childhood Cancer on Tuesday, September 1 at 7 p.m.
The vigil will kick off Childhood Cancer Awareness Month by honoring and remembering the kids in our community who are fighting or have fought childhood cancer. All are welcome to attend and support our local childhood cancer-fighting families.
The vigil will be held outdoors in front of Studer Family Children's Hospital. Masks and social distancing are encouraged in support of the health and wellness of all attendees. The free program will begin promptly at 7 p.m. Candles will be provided to the first 100 attendees.
Rally Pensacola works year-round to raise awareness and funds for childhood cancer research. September is an important month for Rally, and the entire community of Pensacola is welcome to come together to show support. For additional information about fundraising and awareness campaigns during September, visit Facebook.com/RallyPensacola or contact Pensacola@RallyFoundation.org.