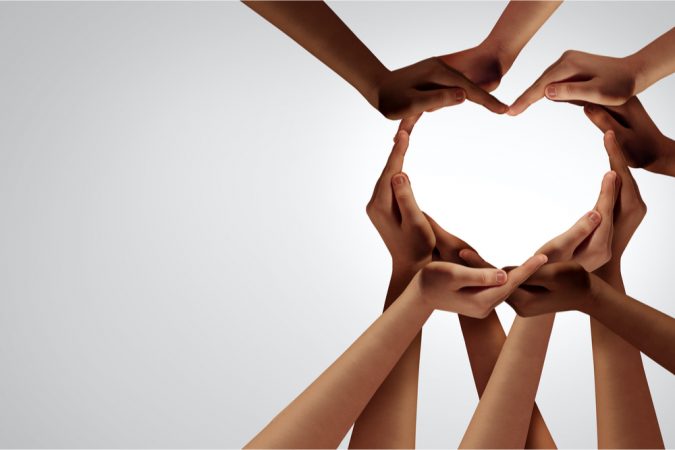 Rally Pensacola, an extension of Rally Foundation for Childhood Cancer Research, invites you to shop for a cause on Friday, Sept. 18, during Childhood Cancer Awareness Month. Rally's Day of Shopping event will support local businesses while raising crucial funds for childhood cancer research.
Participating stores and restaurants will donate a percentage of the day's sales to Rally Pensacola. Some of the participating businesses will also include online sales and/or to-go orders. In addition, Fiore of Pensacola will host pop-up vendors at their shop between 10 a.m.-3 p.m.
For details and to RSVP to the Day of Shopping, visit the Facebook event at Facebook.com/RallyPensacola. Rally encourages everyone to shop safely while following the appropriate mask and social-distancing guidelines.
---
DAY OF SHOPPING PARTNERS & DETAILS:
ALK Designs (10%, pop-up at Fiore 10:00 am – 3:00 pm)
AmyJo Original Hats (20%, pop-up at Fiore 10:00 am – 3:00 pm, online sales at AmyJoOriginalHats.com September 18-19)
Artesana (10%, 10:00 am – 5:00 pm)
Aqua Decor & Design (10%, 9:00 am – 5:00 pm)
Audrey's Skin Care (10%, pop-up at Fiore 10:00 am – 3:00 pm, online e-card sales)
Beautycounter (20% of online sales at beautycounter.com/lisabates)
Bluejay's Bakery (10%, pre-orders only, pick up 10:00 am – 2:00 pm)
Bluetique (20%, 10:00 am – 5:30 pm)
Bodacious Shops (20%, 7:00 am – 5:00 pm, online sales at bodaciousshops.com)
Carmen's Lunch Bar & Tapas (10%, 11:00 am – 7:00 pm, includes to-go orders)
Chakras & Seas (10%, pop-up at Fiore 10:00 am – 3:00 pm, online sales at chakrasandseas.com)
Cindy Mathis Art (10%, pop-up at Fiore 10:00 am – 3:00 pm)
Disko Lemonade at Southtowne (15%, 10:00 am – 2:00 pm on September 18-19)
Don Alans (10%, 10:00 am – 6:00 pm)
DUH for Garden and Home (10%, 9:00 am – 5:00 pm)
Elebash Jewelers (9:30 am – 5:30 pm)
Fiore of Pensacola (10%, 9:00 am – 5:30 pm)
Gibson Girl (20%, 10:00 am – 7:00 pm)
GRAY Boutique (10%, 10:30 am – 5:00 pm)
Holliewood Nails (10%, pop-up at Fiore 10:00 am – 3:00 pm)
Indigeaux Denim Bar & Boutique (10%, 10:00 am – 6:00 pm, online sales at ShopIDB.com)
Innerlight Surf & Skate Shop (15%, 10:00 am – 7:00 pm)
Jen's Designer Deals (20%, 10:00 am – 6:00 pm, online sales at Jensdesignerdeals.com)
Jewelers Trade Shop (10%, 8:00 m – 5:30 pm)
Margaret Biggs Fine Art (20%, pop-up at Fiore 10:00 am – 3:00 pm, online sales at margaretbiggs.com September 18-20)
Perfect Plain (10%, 3:00 pm – 6:00 pm, includes to-go orders)
Pure Pilates (10%, 10:00 am – 3:00 pm, online sales at purefitnessapparel.com)
Running Wild (10%, 10:00 am – 6:00 pm)
Rusted Arrow Mercantile (20%, 10:00 am – 6:00 pm, online sales at rustedarrowmercantile.com)
Scout (10%, 10:00 am – 5:00 pm)
Skopelos New World (10%, 5:00 pm – 7:00 pm, includes to-go orders)
SMF Imports (10%, pop-up at Fiore 10:00 am – 3:00 pm)
Stay The Spa (details TBD)
The South Outfitters (10%, 10:00 am – 5:00 pm)
The Blowout Bar of Pensacola (details TBD)
World of Beer (15%, 3:00 pm – 6:00 pm)