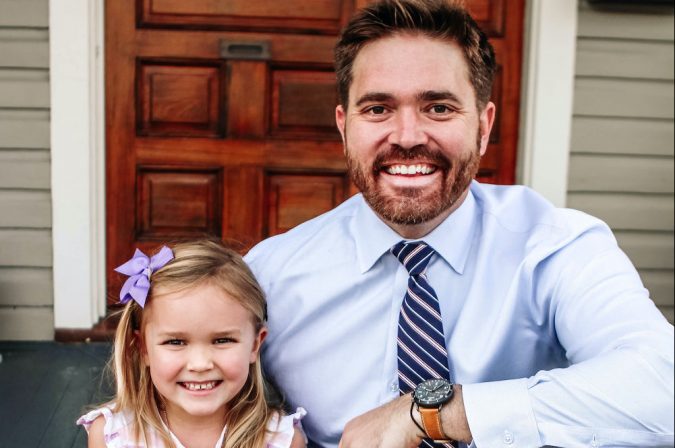 As we reported earlier – press release:
D.C. Reeves to announce candidacy for Mayor
Pensacola, Fla. – Pensacola native and small business owner D.C. Reeves will officially announce his candidacy for Mayor of Pensacola tomorrow, Sept. 1.
A successful entrepreneur, Reeves is the founder of Perfect Plain Brewing Company, which opened in 2017, and the Chief Entrepreneur Officer at The Spring Entrepreneur Hub, which operates as the foundational front door and advocate for aspiring small businesses in the Pensacola community.
Reeves said he feels a calling to invest in the community and make it as vibrant as possible.
"I am running for a simple reason — I care deeply about this community, and I want this to be a place where our children want to live and work when they get older," said Reeves. "For too long, Pensacola was a place where we exported our greatest asset — our brightest young talent. I left here, too. But I'm glad I came back, I was able to accomplish a dream of starting my own business, and I believe Pensacola is on the cusp of becoming one of America's truly great destinations to live, work, and play."
Reeves outlined his ultimate picture of success: fastest growing coastal destination in the U.S., growth in the population/tax base, an activated waterfront with downtown as the driver, the fastest growing airport in the region, a strong reputation at a state and national level, a revolution of economic development and making city government a great place to work.
Reeves serves as the chairman of the board for Visit Pensacola, and was named 2021 Emerging Leader of the Year by the Greater Pensacola Chamber of Commerce.
"Through hard work, transparency and accountability, together we can get these projects across the finish line," said Reeves. "The mayor should be the CEO of the city, bringing leadership that will help make Pensacola a great place to live and a desirable destination dedicated to making decisions in the best interest of its citizens."
Former Pensacola Mayor Ashton Hayward said Reeves has a heart for Pensacola and the leadership skills and work ethic to make Pensacola a better place for everyone.
"D.C. is the kind of smart, community-minded, get-it-done leader Pensacola needs," said Hayward. "I've watched his many successful endeavors and the way he's fought for our city through his involvement in many notable community projects — D.C. has what it takes to lead and help propel Pensacola into a bright future for all its citizens.
Reeves will make it official at the Supervisor of Elections Office, 213 Palafox Place, on the second floor at 9 a.m. Sept. 1.
You can Follow D.C. Reeves for Mayor on Facebook and Instagram (both  coming soon) Those interested in volunteering or making a donation to the D.C. Reeves campaign can visit DCReeves.com.