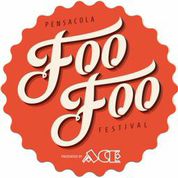 Grant applications for the Foo Foo Festival are due 4 p.m. today (Monday, April 13). Applications should be emailed to curator@acepensacola.org or submitted in person to the Birdwell Agency at 125 W. Romana Suite 222 Pensacola, Florida 32502.
If you fail to submit a grant application by today at 4 p.m. you will be disqualified from the 2015 Foo Foo Festival's grant reward process.
The Foo Foo Festival Public Review and Award will be held Tuesday, April 21st at 8:30 a.m. at the Bowden Building.
Foo Foo Festival, presented by A.C.E.