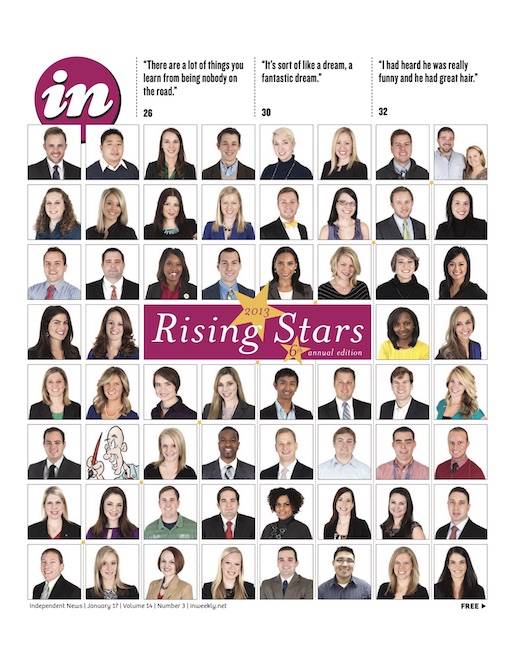 A member of the 2013 Inweekly Rising Star class, Cassie Boatwright, has been chosen to be Escambia County's new director of facilities management.
Boatwright joins the county after serving nine months as the dean of operations at Coastal Alabama State College, where she managed construction, maintenance, grounds and custodial operations for 14 campuses and developed bid specifications for numerous projects.
Prior to taking the CASC job last January, Boatwright was the executive director of facilities for Bishop State Community College for two years. The county's press release stated, "She successfully restructured the department and processes to provide a more positive working environment as well as deliver services more effectively and efficiently."
When she was named a Rising Star, Boatwright was the director of purchasing and auxiliary services for Pensacola State College–position she held from June 2012-January 2017. Before working for PSC, Boatwright spent 17 months as a purchasing analyst at the University of South Alabama and four years as the director of facilities management for a small school district in Arizona.
Boatwright obtained a bachelor's degree in construction management from the University of West Florida. She also earned a master's degree in public administration, acquisition and contract administration. Boatwright is also a certified governmental financial manager.
---
Boatwright was a part of a stellar class of Rising Stars that included:
Lorenzo Aguilar
Barrie Arnold
Asma Anwar
Erin Taliaferro Attaway
Kasey Armbruster
Aaron Ball
Scott C. Barnes
Cassie Boatwright
Kylie A. Bolster
Bill Manning
David Brandeberry
Mark Canada
Evangeline (Angie) Brown
Heather Chenoweth
Leia Brune
Tom Coady
Morgan Cole
Nicole Coxwell
Sarah Darden
Robyn Dohn
Justin Donato
Sheila Harris
Leah Drury
Sharonica Hendrieth-Brown
Joel Fleekop
Lauren Hughes Holstman
Wes Hudgens
Aaron Jones
Amber Kelley
Sarah Grace Luczyk
Eric Richard Kroll
M. Justin Lusko
Ashley Lay
Andrea C. Lyons
Andy Marlette
Adrienne Maygarden
Latasha McGruder
Joseph McNair
Alex McPhail
Wesley Meiss
Melanie Moffett
Preston Murphy
Lindsay Rae Myers
D. Matthew Peacock
Bobby Potomski
Megan Prawdzik
Kenzie Presnell
Erica A. Reed
Kelly Butler Reeser
Chris Ritchie
Micah J.M. Roland
Lindsey Braxton Shook
Taylor Simmons
Natalie Smith
Ashley Spikes
Oliver Sumlin
Andy Terhaar
Dr. Kimberly Thomas
Hong Tran
Jack Zoesch