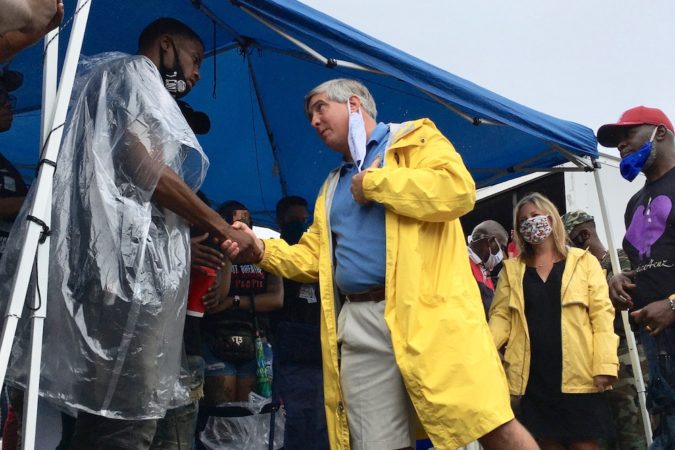 Note: The original post had the deadline as June 12. Mayor Grover Robinson called and said the actual deadline for nominations is June 19.
By Jeremy Morrison
At Thursday's council meeting, Mayor Grover Robinson said that he was assembling the citizen advisory and law enforcement oversight committee, which will deal with law enforcement issues. The committee is one of the key demands of the Pensacola Dream Defenders; the group called for the committee following the July 5 police-shooting of Tymar Crawford, a black man who had been pulled over.
Robinson outlined the formula for the committee for the first time, explaining that he would ap-point four people to the committee, with city council members each making one appointment. The mayor has already committed to one of his appointees to be Hale Morrissette, a leading voice of the Dream Defenders. Robinson told council members he needed their appointments by the end of the day Friday, June 19.
"Once the committee is settled we'll task members with going into the community," Robinson said, explaining that he wanted the committee members to accompany Cedric Alexander, a retired law enforcement officer the city has tapped to lead this effort, as he conducted town halls prior to the committee getting down to business.