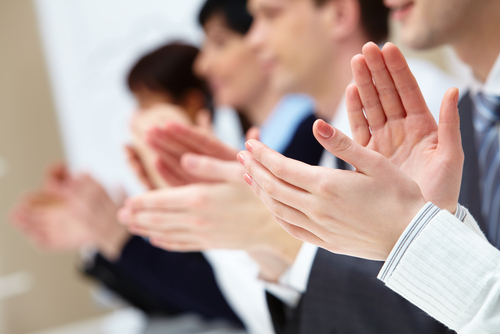 The Catholic Health Association of the United States (CHA) has named Susan Davis, CEO of Sacred Heart Health System in Pensacola, as a recipient of the 2017 Sister Concilia Moran Award. One of two major honors to be presented at the annual Catholic Health Assembly this summer, this award recognizes "trailblazing leaders" and "innovative ideas and achievements by which these leaders have taken Catholic healthcare in new directions."
Named for the first post-Vatican II superior of the Sisters of Mercy of the Union, the Sister Mary Concilia Moran Award celebrates the memory of a woman who was a leader both in religious life and as a hospital administrator and health system executive. Sister Concilia pioneered the development of a new relationship between the Catholic Church and Catholic-based health systems. The processes and systems built under her leadership enabled a new era in Catholic healthcare.
This award recognizes the transformative initiatives done under Davis' leadership at Sacred Heart and at Providence Hospital in Mobile. Sacred Heart and Providence are part of Ascension – the largest non-profit health system in the U.S. and the world's largest Catholic health system. Davis was selected to lead Sacred Heart and Providence in 2012. The award also recognizes Davis' contributions to healthcare during her eight years in Bridgeport, Conn., at the helm of St. Vincent's Health Services, another Ascension hospital.
"Without a doubt, Susan Davis is a woman of passion and compassion, vision, energy, creativity, dedication and deep commitment to healing," said Patricia Maryland, Dr.PH, President, Healthcare Operations and Chief Operating Officer, Ascension Healthcare. "Susan has always put patients and her community first, and the passion she brings to each project inspires colleagues and staff to join her."
Some examples of Davis' work that led to her earning this award include:
• A tireless advocate for women and children across the Gulf Coast, Davis has been the driver behind Sacred Heart's efforts to construct a new, four-story children's hospital on the Pensacola campus. The Studer Family Children's Hospital at Sacred Heart has served families from across the Gulf Coast since 1969 and is Northwest Florida's only children's hospital. The new children's hospital will increase access to specialized pediatric and maternity care and consolidate inpatient pediatric services in one convenient location.
• Driven by her own experience as a young girl with an impactful mentor, Davis has opened up opportunities for mentoring and volunteerism within the communities she has served. At Sacred Heart, she has served as a mentor for Escambia County's Take Stock in Children and participated in Habitat for Humanity's Women Build program for several years.
• After being diagnosed with breast cancer in 2016, Davis utilized her own experience to advocate the importance of early detection to hospital staff members and to communities across the Gulf Coast. She sent updates to hospital staff members about her diagnosis and experience throughout her care, wrote letters to area newspaper editors and appeared in television segments and online videos during breast cancer awareness month.
• As chair of the Connecticut Hospital Association's Board Committee on Patient Care Quality, Davis became the voice for safety and high performance for hospitals throughout Connecticut. Her work led to a dramatic improvement in mortality rates for St. Vincent's Health Services in Bridgeport, Conn., as well as the signing of Senate Bill 248 in Connecticut, which expanded disclosure of medical errors and patients' access to information about their care.
• Davis was instrumental in obtaining a grant of $160,000 from Ascension to launch Connecticut's first Dispensary of Hope site, which distributed more than $1.8 million of prescription medications to people in need in 2016.
Davis will be presented with the award at the 2017 Catholic Health Assembly, which will take place June 11-13 in New Orleans.