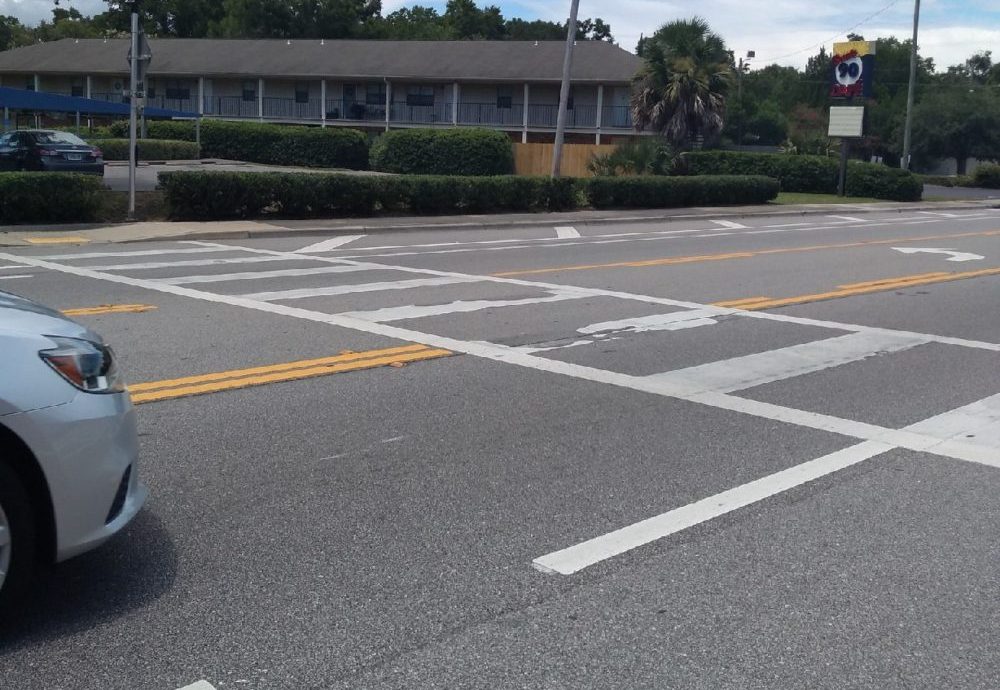 Cervantes Street has a new crosswalk that stops traffic for pedestrians to cross the street safely from a multi-residential housing.
Before you celebrate, the crosswalk isn't on West Cervantes. The crosswalk doesn't protect families in the Morris Court and Attucks Court housing projects that crossing the busy street to get groceries. The crosswalk is in a section of Cervantes where many have died crossing the street.
No, the crosswalk is on East Cervantes and helps people cross from an apartment complex on the bluffs to a popular restaurant.