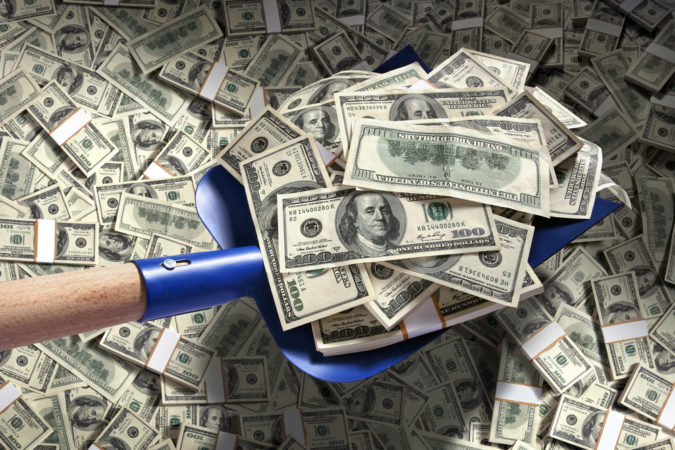 GOP challenger Michelle Salzman raised more in January than District 1 State Representative Mike Hill (R) has collected since he announced his re-election bid in February 2019.
Salzman raised $33,480 in January, bringing her total monetary contributions to $48,786. Last month, Salzman raised more cash than other newcomer in state House races, other than Tampa Democrat Julie Jenkins, District 60 ($39,904).  Salzman announced her candidacy four months after Hill.
Hill raised only $5,055 before the Legislature convened. Lawmakers aren't allow to take campaign contributions while in session. To date, Hill has raised $33,480 in cash.
Other state representatives did much better than Hill during the abbreviated campaign period, according to the News Service of Florida:
— Rep. Jay Trumbull, R-Panama City, District 6: $89,900
— Rep. Melony Bell, R-Fort Meade, District 56: $46,255
— Rep. Randy Fine, R-Palm Bay, District 53: $45,975
— Rep. Jason Shoaf, R-Port St. Joe, District 7: $45,075
— Rep. Michael Grieco, D-Miami Beach, District 113: $41,095
— Rep. Chuck Clemons, R-Newberry, District 21: $35,250
— Rep. Toby Overdorf, R-Palm City, District 83: $33,400
— Rep. Elizabeth Fetterhoff, R-DeLand, District 26: $27,550
— Rep. Dotie Joseph, D-North Miami, District 108: $25,685
— Rep. Bobby DuBose, D-Fort Lauderdale, District 94: $25,675
— Rep. David Smith, R-Winter Springs, District 28: $24,354
— Rep. Lawrence McClure, R-Dover, District 58: $21,500
— Rep. Ben Diamond, D-St. Petersburg, District 68: $19,515
— Rep. Jason Fischer, R-Jacksonville, District 16: $19,100
— Rep. Jackie Toledo, R-Tampa, District 60: $18,862
— Rep. Chris Latvala, R-Clearwater, District 67: $18,500
— Rep. Mike Caruso, R-Delray Beach, District 89: $17,800
— Rep. Michael Grant, R-Port Charlotte, District 75: $17,500
— Rep. Anna Eskamani, D-Orlando, District 47: $17,176
— Rep. Colleen Burton, R-Lakeland, District 40: $17,000
— Rep. Jennifer Webb, D-Gulfport, District 69: $16,171
— Rep. Paul Renner, R-Palm Coast, District 24: $16,000
— Rep. Chris Sprowls, R-Palm Harbor, District 65: $16,000
— Rep. Cord Byrd, R-Neptune Beach, District 11: $15,900
— Rep. Scott Plakon, R-Longwood, District 29: $15,300