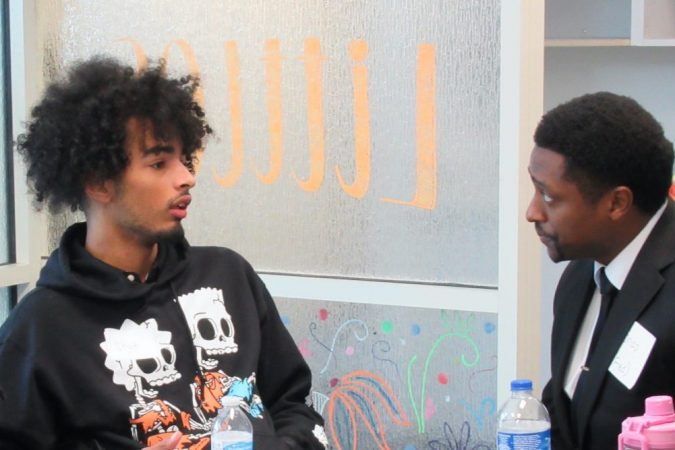 Today, State Attorney Ginger Madden kicked off her "Beyond School Walls" partnership with Big Brothers Big Sisters. One day each month, her staff will mentor local students for four hours.
"This is a way for our office to become involved in this program and in the community," State Attorney Madden told Inweekly. "It is a way for my employees to have that sense of giving. It's as rewarding for the mentor as it is for the littles."
She continued, "BBBS brings the youth to our door, and they'll remain here for the entire four hours. I've got mentors from various departments within the office. They're not all lawyers. We've got investigators with law enforcement backgrounds, tech specialists, victim advocates and legal assistance."
Madden has made a two-year commitment to the program. Each month will have a different theme with a presentation. Then the littles and bigs will spend one-on-one time reviewing the topic.
On Thursday morning, BBBS will be my guest at 7:30 a.m. to further discuss the program.