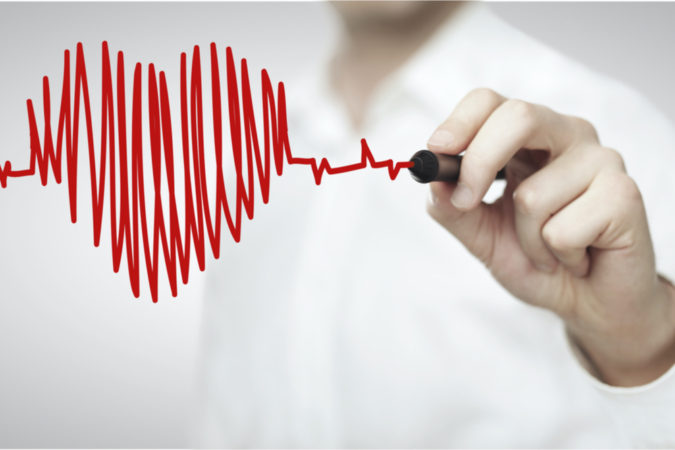 As Inweekly predicted yesterday, Escambia County has 46 more COVID-19 cases as of April 30.  The increase came from Bayside Health on Langley Avenue – 44 residents, 13 staff.
The report produced by Agency for Health Care Administration's Emergency Status System and is not cumulative, in other words if staff die, are fired  or quit they aren't shown. Southern Oaks went from 15 infected employees to only six.
We have been told that over 500 specimen collections taken a local nursing homes were outstanding as April 30, which contradicts the county's assertion that results are coming back in 24-48 hours. In
| | | | | |
| --- | --- | --- | --- | --- |
| | Residents | Transfer Out | Staff | |
| Arcadia Health & Rehabilitation | 0 | 0 | 3 | |
| Asbury Place | 0 | 0 | 1 | |
| Bayside Health | 44 | 0 | 13 | |
| Brookdale Pensacola | 3 | 0 | 6 | |
| De Luna Health And Rehabilitation | 0 | 0 | 0 | |
| Florida Mentor | 0 | 0 | 1 | |
| Homestead Village Retirement | 0 | 1 | 1 | |
| Olive Branch Health And Rehabilitation | 0 | 1 | 0 | |
| Pensacola Developmental Center | 0 | 0 | 1 | |
| Rehabiltation at Park Place | 0 | 1 | 1 | |
| Rosewood Healthcare And Rehabilitation | 9 | 1 | 1 | |
| Southern Oaks Care Center | 94 | 4 | 6 | |
| Specialty Health And Rehabilitation | 0 | 1 | 0 | |
| Total | 150 | 9 | 34 | 193 |
FDOH has issued a report of deaths in nursing homes that will be updated weekly. Of course, the department made it as difficult as possible to use by not listing facilities by county. Southern Oaks had four residents and one employee die because of the virus. Brookdale had four residents die due to COVID-19.
FDOH finally update the county surveillance report – the last one was dated April 26.  The positive percentage for April 27 – the day before the county vote to reopen the beaches – was 14%, followed by to consecutive days of 10%.  The April 30 positive percentage was 7%.
Escambia's death total has risen to 12 – up one from last Friday; Santa Rosa 8 deaths, up 2. Escambia County had 26 new cases yesterday, the most in a single day since April 22.
| | | | | |
| --- | --- | --- | --- | --- |
| | 4/30/20 | 5/1/20 | | |
| | 11 a.m. | 11 a.m. | Increase | |
| Total Cases | 33690 | 34728 | 1038 | 3.08% |
| Florida Residents | 32804 | 33829 | 1025 | 3.12% |
| Non-Fla. | 886 | 899 | 13 | 1.47% |
| Deaths | 1268 | 1314 | 46 | 3.63% |
| | | | | |
| Escambia | 506 | 532 | 26 | 5.14% |
| Okaloosa | 154 | 156 | 2 | 1.30% |
| Santa Rosa | 154 | 158 | 4 | 2.60% |
---
Nursing Home Investigation
I spent yesterday away from my computer interviewing staff and family members of residents in nursing homes. If you have any information on what's happening in local nursing homes, please email – rick@inweekly.net.  What I have accumulated so far is shocking and sad.
Inweekly doesn't want the fear and suffering that some county officials have called "anomalies" to go unnoticed.
---
State Parks to Open
Gov. Ron DeSantis on Friday said Floridians want to return to the workforce and added state parks to what will be allowed to reopen Monday in the first phase of trying to recover economically from the coronavirus pandemic.
"If it's not risky to go to a park, you should be able to go to a park. If it's not risky for you to walk 18 holes, then do it," DeSantis said while at Little Talbot Island State Park in Duval County with Jacksonville Mayor Lenny Curry.
Julia Woodward, chief executive officer of the Florida State Parks Foundation, welcomed the announcement that parks will be allowed to reopen.
"Numerous studies have shown that nature is actually good for our health and well-being, and Florida's state parks are the ideal place to commune with nature, reduce stress levels and unwind," Woodward said in a prepared statement. "And by continuing to be ever-vigilant in practicing social distancing, our parks can also provide a safe outlet for so many."
---
Gulf Islands Park to Open 2
Following guidance from the White House, Centers for Disease Control and Prevention (CDC), and state and local public health authorities, Gulf Islands National Seashore is increasing recreational access at three Florida areas. The National Park Service (NPS) is working servicewide with federal, state, and local public health authorities to closely monitor the COVID-19 pandemic and using a phased approach to increase access on a park-by-park basis.
Beginning on the dates listed below, Gulf Islands National Seashore will reopen access to:  
The Okaloosa Area on Saturday, May 2
The Naval Live Oaks Area on Saturday, May 2

No restrooms
The headquarters exhibit area will remain closed

Santa Rosa Area, including Highway 399 on Wednesday, May 6

The Opal Beach Complex will remain closed
With public health in mind, the following facilities remain closed at this time:
The Fort Pickens, Fort Barrancas, Perdido Key, and Davis Bayou areas
Petit Bois, West Petit Bois, Horn, and Ship islands, as well as, the NPS-owned portion of Cat Island
"The Okaloosa, Santa Rosa, and Naval Live Oaks areas are almost exclusively used by the surrounding Florida counties which cleared the phase one gating criteria on May 1," said Superintendent Dan Brown. "The other areas of the national seashore draw visitors from areas that have not yet met the required gating criteria based on the White House's guidance. In evaluating some park areas, the National Park Service assessed communities within an eight-hour drive, as is consistent with visitation information."
---
Catholic Masses Open Next Week
Sunday and weekday Masses in the diocese will begin on May 6, 2020. Bishop Wack with pastors, priests, laypeople and health care experts have set safety guidelines in place to reopen churches to celebrate Mass with a congregation present. Due to these guidelines, which allow a limited number of people in churches at one time, a general dispensation from the Sunday obligation will remain. Social distancing will be practiced in accordance with the Centers for Disease Control and Prevention guidelines. Some parishes in the diocese may not be ready to open immediately. Live streamed Masses will continue to be offered for those who are unable to attend.
For more information on what parishioners can expect when Masses are celebrated with a congregation present, visit https://ptdiocese.org/resuming-the-celebration-of-mass. To view Bishop Wack's video announcement, visit https://vimeo.com/413689604.
---
Unlimited outdoor seating for restaurants. Inweekly has heard the Greater Pensacola Chamber has approached Pensacola Mayor Grover Robinson to close Palafox and turn it into an outdoor food court.
REGULATOR DETAILS RESTAURANT RULES
By Jim Turner, News Service of Florida
TALLAHASSEE — Servers and other employees won't be counted toward limits on occupancy when restaurants reopen Monday under coronavirus guidelines, the state's top business regulator said.
Also, Florida Department of Business and Professional Regulation Secretary Halsey Beshears on Friday advised restaurant owners to use as much outdoor space as possible under federal Centers for Disease Control and Prevention physical-distancing recommendations.
"I want to be real clear about that, and this is how we're going to regulate this: You know, if you have outdoor seating, there is no (maximum)  occupancy," Beshears told members of the Orange County Economic Recovery Task Force's Business Work Group during a teleconference.
"There is no (maximum) number of patrons you can have out there," Beshears continued. "So, if that outside seating area can seat 100 people, then you can seat 100 people as long as you can practice those social distancing guidelines."
On Wednesday, Gov. Ron DeSantis outlined what he described as a step-by-step plan that initially will allow restaurants outside of Miami-Dade, Broward and Palm Beach counties to have outdoor seating and occupancy indoors of up to 25 percent.
Chuck Whittall, chairman of the Orange County working group, said businesses owners would have preferred DeSantis allow 50 percent occupancy, as was recommended by a task force created by the governor.
"Restaurants can't afford to pay their manager, their assistant manager or bartender, their chef," said Whittall, who is also president of the real estate company Unicorp National Development. "You just can't do enough business with that."
Whittall said they were also disappointed hair salons and barber shops were left off the initial list of reopening in a three-phase plan that doesn't have specific timelines.
DeSantis' first phase, which starts Monday, also includes steps such as allowing hospitals and other medical providers to conduct elective procedures. However, movie theaters will remain closed, as will bars, gyms and hair salons, and visitors will continue to be prevented from going to hospitals and nursing homes.
On Friday, DeSantis added state parks to the list of what will reopen on Monday, but he maintained that gatherings of 10 or more people will continue to be prohibited.
Beshears said he expects that bumping occupancy to 50 percent for restaurants "gets changed sooner rather than later."
To help, Beshears said his agency will only count customers in indoor occupancy numbers.
"If it takes 12 people, right, to run the restaurant period and a 25 percent occupancy means you can only have 13 more patrons, you know, it just doesn't even make sense to open the door," Beshears said. "So, that's the way we're going to read it for now, and we'll see how that works, and hopefully that can help out a little bit."
Also, extending outside seating won't, for now, jeopardize businesses' liquor licenses so long as the expansion isn't "jamming up the flow of" traffic, Beshears said.
"Just let your local jurisdiction know or the county, 'Hey this is what we're doing,' to make sure you're OK," Beshears said. "Let's not overthink it and realize it's just a short-term solution. You will not be losing your liquor license from us for doing that right now in trying to get people seated outside."
---
County Reopens – Phase 1
Escambia County's Central Office Complex at 3363 West Park Place, the Ernie Lee Magaha building at 221 S. Palafox Street, the Parks and Recreation Department office at 1651 E. 9 Mile Road and West Florida Public Libraries will reopen to the public Monday, May 4, and will operate at 25% capacity, in accordance with Phase 1 of Gov. DeSantis Executive Order 20-111 and Executive Order 20-112.
In anticipation of welcoming the public back to government facilities in a safe yet comfortable manner, the county will implement the following safety measures:
Escambia County Buildings, Offices and Enclosed Facilities
Services at each Escambia County government building and enclosed facility have been evaluated to determine the public's need for access in order to conduct county business and/or to facilitate the private sector's return to work. Common areas and lobbies should remain uncongested. View ways to access county services here.
Public access to Escambia County government buildings and facilities will be limited based on safe distancing guidelines. Escambia County will monitor the areas of public access to ensure enough space is available to meet social distancing standards, which may result in time periods when people have to wait outside the building until enough people have exited in order to maintain the necessary space for social distancing. Such metering will be monitored based on the number of public entering and exiting the facility, if necessary. Any individual dry coughing or otherwise exhibiting symptoms similar to the CDC listed COVID-19 symptoms will not be allowed entrance to the government facility.
Some facilities may offer appointments only, or phone consultation for certain functions. Citizens should call the department in which services are being sought to determine if appointments are available. View a complete Escambia County department directory here.
Some Escambia County buildings or enclosed facilities normally accessible to the public require further evaluation prior to allowing re-entry to the public (for example community centers). Information regarding this process will be made available once safe operations can be determined.
Plexiglass or similar separation devices have been installed at many interaction points where an employee serves a member of the public. Any documents or form of payment will be exchanged at the bottom of the plexiglass. Employees will use hand sanitizer with 60% or higher alcohol content after each exchange. Employees are encouraged to use a face mask if contact with the public is within the proper social distancing boundaries or outside of the separation devices.
West Florida Public Libraries
Libraries will open for limited general public access and online order pickups as follows:
Pensacola Library (239 N. Spring St., Pensacola): Monday – Friday from 2 p.m. – 6 p.m. and Saturday from 10 a.m. – 2 p.m.
Molino Branch Library (6450-A Hwy. 95A, Molino): Monday – Friday from 2 p.m. – 6 p.m. and Saturday from 10 a.m. – 2 p.m.
Southwest Branch Library (12248 Gulf Beach Hwy., Pensacola): Monday – Friday from 2 p.m. – 6 p.m. and Saturday from 10 a.m. – 2 p.m.
Tryon Branch Library (1200 Langley Ave., Pensacola): Monday – Friday from 2 p.m. – 6 p.m. and Saturday from 10 a.m. – 2 p.m.
Century Branch Library (7991 N. Century Blvd., Century): Tuesday – Friday from 2 p.m. – 6 p.m. and Saturday from 10 a.m. – 2 p.m.
Genealogy Branch Library (5740 N. Ninth Ave., Pensacola): Tuesday – Friday from 2 p.m. – 6 p.m. and Saturday from 10 a.m. – 2 p.m.
Westside Branch Library (1301 W. Gregory St., Pensacola): Monday – Friday from 2 p.m. – 6 p.m.
Feeding the Gulf Coast for youth: Monday – Friday from 11 a.m. – 1 p.m. at all seven library branches.
Requests for library materials placed prior to arrival will be retrieved and ready for pickup at your vehicle. Designated online order pickup spaces will be marked. Drive-through services are closed. All returned library materials will be cleaned and isolated for a period of 72 hours.
Public computer and study room access:
A limited number of computers will be available to insure social distancing.
Computer access for general use will remain at one hour per day.
Computer access will have no time limits applied if the person is actively completing unemployment, small business loans, or similar economic benefits applications.
Limited study space will be available with a one hour per day limit on use.
Increased eBook, eAudiobook and eMagazine titles will increase in availability and variety available for electronic access.
Escambia County Supervisor of Elections Office

Residents can access most services at EscambiaVotes.com, by phone at 850-595-3900, by email soe@escambiavotes.com, or by mail.
Voter registration and record updates are available through RegisterToVoteFlorida.gov.
Voter services will be available by phone Monday through Friday, 8 a.m. until 5 p.m., and document drop-off is accessible at the Palafox Street entrance to the downtown Tax Collector's office, 213 Palafox Place.
Advance appointments are preferred, if in-person services are required.

Access to the elections office will be through the main county office building.
Six-foot "social distancing" is required, and the number of customers allowed in the office at a time will be limited.
Escambia County Tax Collector's Office

Citizens should visit EscambiaTaxCollector.com for the most current information regarding Escambia County Tax Collector's Office operations.
Escambia County Clerk of the Circuit Court & Comptroller First Judicial Circuit
The MC Blanchard and Theodore Bruno Juvenile Justice Building will remain open, at this time, but have limited public access. The Clerk's office will continue to process the following emergency court services:
Petitions for Dating Violence, Domestic Violence, Repeat Violence, Sexual Violence or Stalking Injunctions
Baker Act petitions
Marchman Act petitions
Vulnerable Adult petitions
Adult Protective Services petitions
Emergency guardianship appointment
Family Law and Dependency cases in which the imminent safety of children is at issue
Clerk's Official Records, Treasury, Finance, and Clerk to the Board Offices will reopen at 25% public capacity effective Monday, May 4. Passport services remain suspended until further notice.
The following Clerk's offices will remain closed for in-person services until further notice.
Traffic Office, MC Blanchard Judicial Building, 190 W. Government St.
Marriage Office, MC Blanchard Judicial Building, 190 W. Government St.
Century Courthouse office
The Public Records Center, 120 E. Blount St.
To make payments and access other online services, please visit our e-services page here. For further information visit escambiaclerk.com.
Escambia County Property Appraiser's Office

Citizens should visit www.escpa.org for the most current information regarding Escambia County Property Appraiser's Office operations.