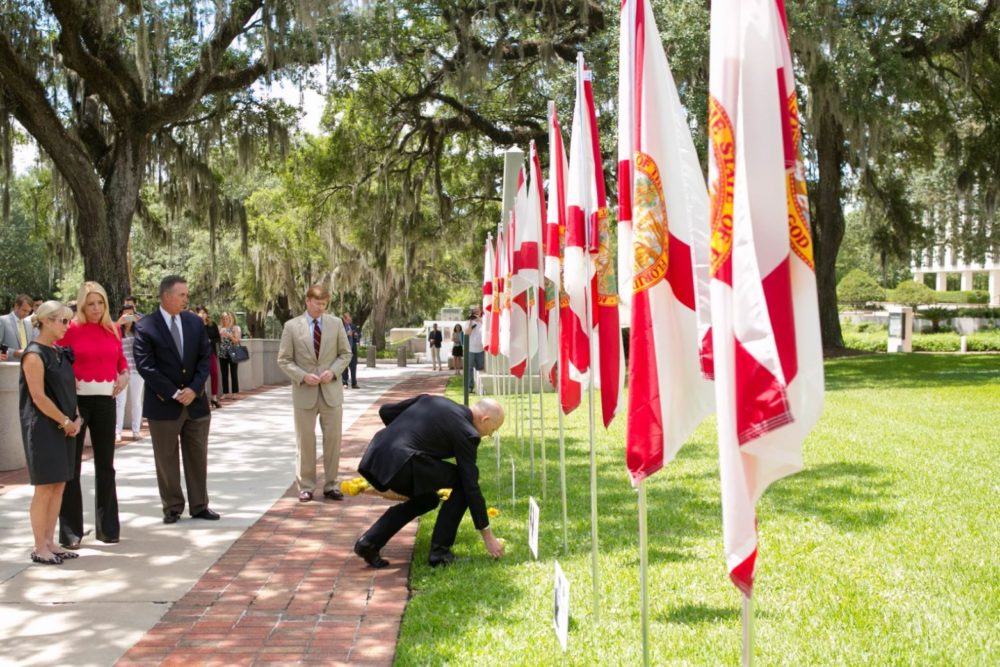 Gov. Rick Scott this past week ordered that 49 flags be placed in front of the Florida Capitol. The flags are meant to remember the lives of the 49 people who died in the June 12 mass shooting at Pulse nightclub in Orlando.
"The memory of this horrific tragedy will never be forgotten, as well as the legacies of each of the 49 victims. While we can never completely heal from the pain of such loss, we continue to be reminded of each life taken in Orlando and their individual impact on so many," he said in a statement. "We mourn with the families and loved ones as they grieve, and ask all Floridians to continue praying for those affected by the terror attack in the coming days. This memorial will be a place to remember and honor their lives."
The flags will be on display for 49 days. Under each flag is the name, age and photo of every victim.