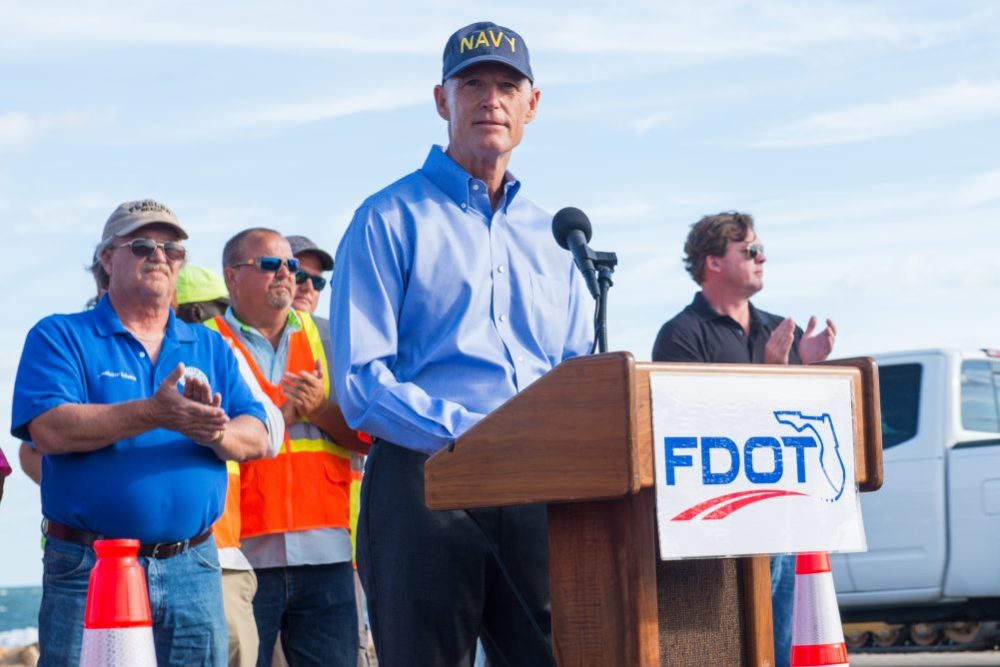 From The News Service of Florida:
After making three appearances Monday, Gov. Rick Scott continues trying to build public pressure against lawmakers who want to kill the state's business-recruitment and tourism-marketing agencies.
Scott held a roundtable this morning with local tourism and business leaders at Captain Anderson's Restaurant in Panama City. The roundtable followed similar events Monday in Cape Coral, Tampa and Flagler Beach.
Scott has been in an escalating war of words with House Speaker Richard Corcoran, who wants to eliminate the agencies Enterprise Florida and Visit Florida. In his proposed 2017-2018 budget, Scott has requested $85 million for business-recruitment incentives and $76 million for tourism marketing.
Scott maintains the money is needed to attract businesses and jobs to the Sunshine State and has helped the state's economy grow the past six years. Corcoran and other House members have repeatedly called the incentives "corporate welfare."
Meanwhile, with Corcoran's support, the House Careers & Competition Subcommittee voted last week to back a 172-page proposal (PCB CCS 17-01) that would eliminate the public-private agencies, along with a lengthy list of tax-credit and grant programs.
The Panama City restaurant is a familiar setting for Scott. The restaurant is owned by the family of Public Service Commission member Jimmy Patronis, a former state representative, and was once used as the backdrop for a rally with New Jersey Gov. Chris Christie during Scott's 2014 re-election campaign.