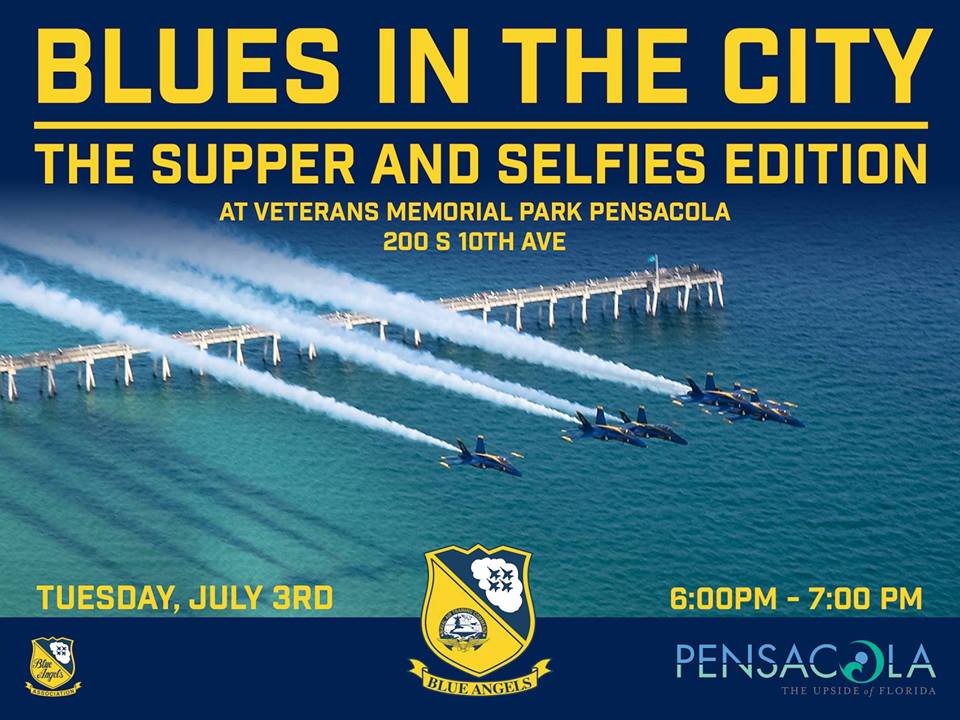 The City of Pensacola and the Blue Angels Association is returning with the Blues in the City. The public is invited to get up close and personal, ask questions, and meet some of the current pilots and support officers of the Navy's elite flight demonstration squadron.
What: Blue Angels, Supper and Selfies
Who: Current Blue Angels Pilots
When: Tuesday, July 3rd at 6 p.m.
Where: Veterans Memorial Park
The National Naval Aviation Museum will also be in attendance with historical Blue Angels items. There will be time for autographs, photos, and Blue Angel take-away materials. To get more information and to stay updated with any changes, be sure to visit the event page.