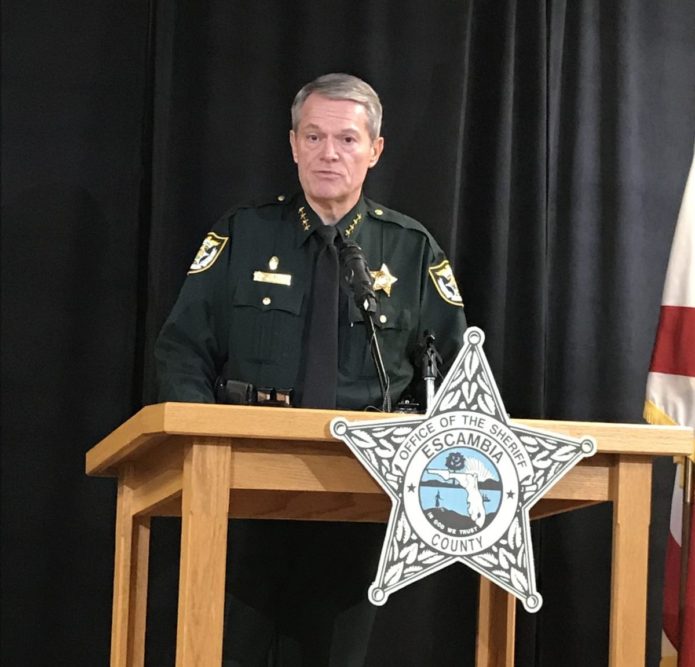 The Escambia County Sheriff's Office, Pensacola Police Department and the Escambia County School District have been dealing with a rash of social media threats that mimic the Parkland, Fla. shooting. Two people have been arrested.
Gabriel Brooks Harvell has been arrested after allegedly post threats to Escambia High, Pine Forest High and Pensacola State College. Harvell has an outstanding warrant for stalking.
Also Pensacola Police arrested a 13-year-old who allegedly posted images that alluded to a possible shooting at Workman Middle School.
Sheriff David Morgan that his agency will take any threat to students "beyond serious" and will put the full weight of the Escambia County Sheriff's Office into any investigation of such threats.
Chief Assistant State Attorney Greg Marcille pledged to prosecute "vigorously" any adults threatening violence on school campuses. Juveniles will received the appropriate disposition of their cases.
Superintendent Malcolm Thomas said that guns on school grounds are "unacceptable." He said more guns have found in schools this past years than in the past couple of years. He said that he and his leadership will "revisit" security protocols. He will accelerate the 'hardening' of schools that the 2013 task force recommended.