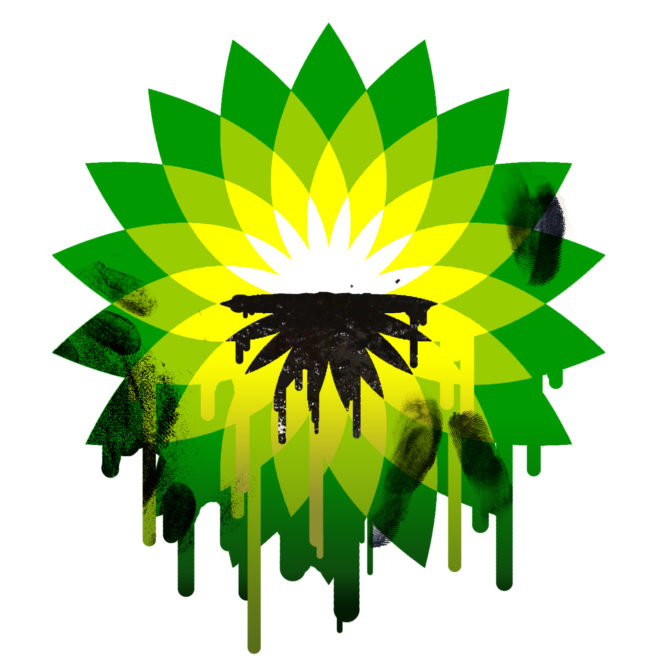 By Sean Boone
Federal and state officials were in Pensacola today to address emergency efforts for the Deep Horizon oil spill bearing down on Florida's coastline.
Chief Financial Officer Alex Sink met with Escambia County officials at a morning briefing at the county emergency operations center to discuss funding for cleanup efforts.
After the meeting, Sink told IN she is happy to hear that the county's response plan was approved this week by the Department of Environmental Protection and hoped the recent $25-million block grant from BP for state county use would be effective, but cautioned that there is lot more to do and a lot more resources needed to prepare for a possible disaster.
"Putting the $25 million up front as a block grant, which is not a lot, in the hands of local governments will hopefully streamline the process…but there is still a lot to do," said Sink.
When asked about a recent snub by BP officials with whom she was referred to a public response phone line, she said she had contacted the company president about the problem.
"I have sent a letter to the BP America president (Lamar McKay) in Houston to have a high level BP Executive to be in direct contact with me to resolve this economic and financial issues that are beginning to crop up right now."
FLORIDA PROMOTION
Area beach business owners packed a conference room at the Hilton on Pensacola Beach to plea for media support in clarifying that Northwest Florida does not have oil on its beaches.
State tourist groups and government officials spoke on behalf of restaurant and hotel owners, stating that the mindset that area has been hit by oil must be changed.
"The phones are ringing, but they are ringing for the wrong reasons…to cancel reservations," said Carol B. Dover, president of Florida Restaurant & Lodging Association.
CFO Sink was also in attendance at the media-centered event, reiterating that it was important to let tourists know that the beaches are still open and untouched. She also assured business owners that she would work to reimburse them for losses they may face and encouraged them to keep records.
"My primary concern is the economics of the state. It is currently more than 50 miles away and no one knows where it will go. I will do everything within my power to ensure we are compensated and our businesses have everything they need to protect their livelihood and protect their employees."
Resort Quest President Park Brady said his company, which provides 3,000 rental properties from Gulf Shores to the beaches of South Walton County, has waived its 14-day cancellation policy to alleviate fears with the spill.
"The message isn't always what the news says…it's what we see everyday," he said. "You're not going to risk your deposits when you come stay at the beach. Our beaches are great, come visit."
TOP OFFICIALS MAKE VISIT
U.S. Cabinet members were back in town to discuss federal response efforts for the spill
Department of Homeland Security Secretary Janet Napolitano and Department of Commerce Secretary Gary Locke were at the Pensacola Naval Air Station this afternoon, briefly meeting with media during a 15-minute press conference.
It was the second time Napolitano had been in Pensacola in the past week.
"There have been coordinated steps, a proactive response on behalf of the U.S. government," she said. "They are preparing for the worst case scenario."
Napolitano, who read from a binder, also reiterated that "BP is the responsible party" for the accident and that it would pay for the cleanup.
According to the Secretary, 1.8 million gallons of oily water had been collected and 60,000 feet of boom had been deployed in 46 "environmentally sensitive areas."
Locke said the Dep. of Commerce is bringing in a team to do an assessment of the economic effects of the spill, saying, "there are a lot of livelihoods at risk." He also said that seafood from the Gulf of Mexico was safe and that only a small portion of its waters was closed.
Florida Governor Charlie Crist was also at the conference, noting it was his fourth visit to the city in the past 10 days.
The governor said he would support the idea of a constitutional amendment that would ask voters if they want a ban on offshore drilling in state waters.
Earlier in the day, Crist asked President Obama for $50 million in federal emergency assistance to protect Florida's economy.
NAS GROUNDWORK
NAS Pensacola is the current hub for U.S. Coast Guard and BP deployment operations from the Alabama line to Panama City.
"What we're doing is providing the logistical support for the BP logistics area," said NAS spokesman Harry C. White.
According to White, roughly 200 base personnel have been trained to assist in oil cleanup efforts, with 100 more who are in the process of training.
"We're working very closely with the Coast Guard to be prepared," he said. "NAS is also laying its own boom to protect sensitive areas of the base. We're about 90 percent complete."