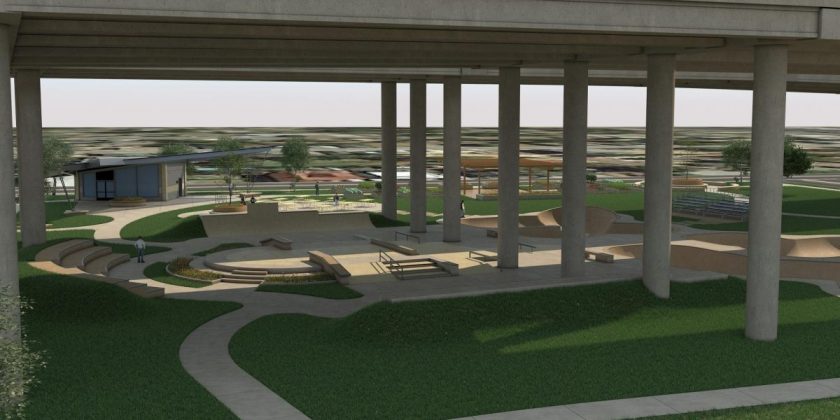 If the City of Pensacola could rein in the $9.6-million cost for the proposed Bayview Park Community Center and Boathouse and get the cost closer to the original budget of $6 million or even the September 2017 budget of $8.25 million, the city would have the money to build the multi-purpose community skateboarding plaza under I-110 in the memory of Blake Doyle.
The estimate cost for the plaza is $1.5 million. The Pensacola City Council could tell city staff to get the Bayview projects within $6-$8 million and allocate the savings to the skatepark-using the General Athletic Improvements and General Park Improvements of the LOST IV.
The current proposal for the Bayview Center and Boathouse has allocations for $970,000 from General Athletic Improvements and $365,000 from General Park Improvements of the LOST IV to cover the cost increases. The council could apply those funds to the skatepark instead and create two worthwhile amenities for its citizens in two different parts of the city.
Jon Shell and his Upward Intuition have been working on the project since 2015. It has broad base support, including County Commissioner Doug Underhill, Geci & Associates Engineers, Bear Family Foundation, Kugelman Family Foundation, Innisfree Hotels, Levin Rinke Resort Realty, Betty Anne McMillan, Rebol-Battle & Associates and Sonya Davis.
Shell believes he can raise $500,000 towards the skatepark by the end of 2018. The LOST IV funds would make the project a reality.
The city of Pensacola has numerous projects like this that can improve the quality of life of its citizens.
Why is nearly $10 million being dumped into one project?