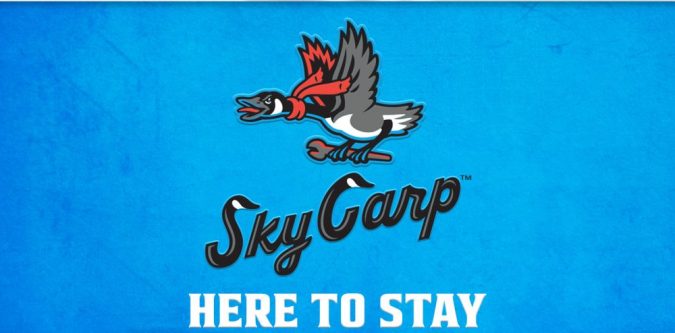 The Beloit Snappers last week announced their new name – Sky Carp.
Owner Quint Studer, who is also a co-owner of the Pensacola Blue Wahoos, explained the name on NewsTalk 1370.
"A Sky Carp, for those that don't know it, is not a fish, it's a goose," Studer explained. "It's a Canadian goose that does not migrate. It stays in Beloit all year. That's not just Beloit. It stays up north."
Being Quint Studer, he tied it into a larger them: "What we're trying to do in Pensacola, just like Beloit, is reverse migration. Keep people, young people particularly. So we love the theme that a Sky Carp is a goose that doesn't migrate, and that's what we're trying to do with talent."
Studer went into greater detail on the team's website. Read more.