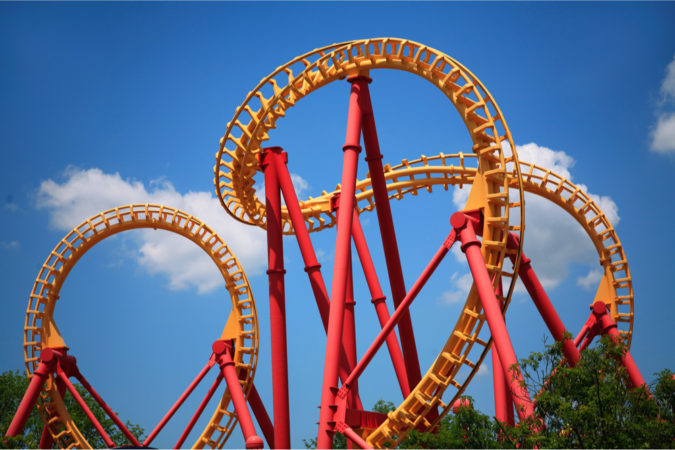 The impact of Hurricane Isaias on testing and the Florida Department of Health showed up in today's report with Florida only reporting 4,752 new cases – the lowest daily total since June 23.
Escambia only had 118 new cases reported.  The county surpassed 8,000 cases on Saturday.
Of the new cases, 104 were Florida residents, 11 tied to nursing homes.  The median age for Aug. 2 was 40 and 11.3% on 930 test results.  From July 21-31, testing reported for Escambia County dropped 22% over the previously 10-day period.
We see the another dump of a backlog of test results soon.
| | | | |
| --- | --- | --- | --- |
| as of Aug 3 | 8/1/20 | 8/2/20 | Increase |
| Total Fla Cases |       487,132 |       491,884 |     4,752 |
| Fla Residents |       481,668 |       486,384 |     4,716 |
| Deaths |           7,084 |           7,157 |          73 |
| | | | |
| Escambia |           8,007 |           8,125 |        118 |
| Fla Residents |           7,161 |           7,265 |        104 |
| Deaths |                97 |                97 |           – |
| Hospitalizations |              441 |              447 |            6 |
| LTC |              716 |              727 |          11 |
| Corrections |                63 |                63 |           – |
| Positivity | 9.0% | 11.3% | 2.3% |
| | | | |
| Santa Rosa |           3,454 |           3,484 |          30 |
| Fla Residents |           3,430 |           3,460 |          30 |
| Deaths |                24 |                24 |           – |
| Hospitalizations |              161 |              162 |            1 |
| LTC |              150 |              152 |            2 |
| Corrections |              763 |              798 |          35 |
| Positivity | 12.7% | 12.4% | -0.3% |