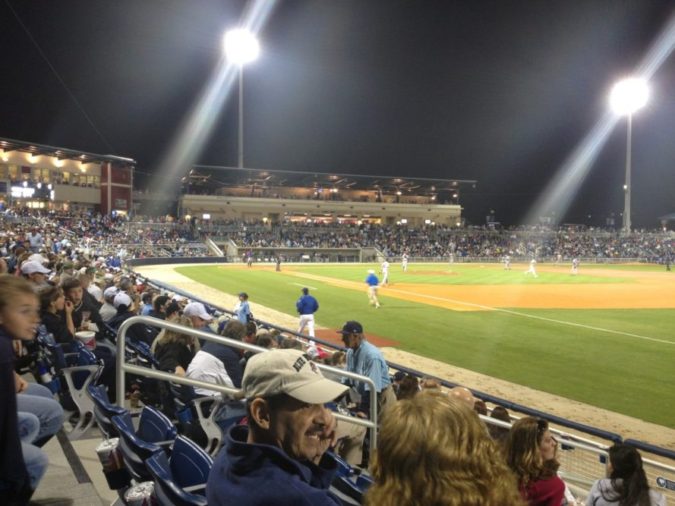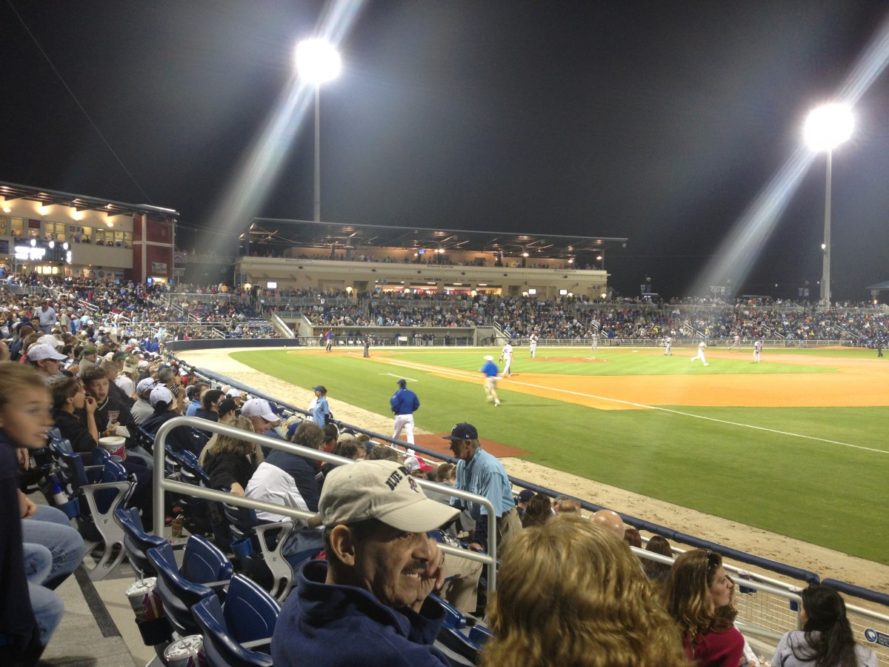 The Florida SBDC at UWF and the Pensacola Blue Wahoos are teaming up again this year for Small Business Night at Blue Wahoos Stadium on Tuesday July 10. It's an opportunity for businesses ranging from one to 500 employees to network, exhibit, reward employees, thank customers or just socialize…all in one setting.
Individual Reserve Seating is available starting at the Group Price of $9 per seat. Your business could also bring your team together on one of the party decks, or network and enjoy the Fat Tuesday buffet with business partners for $21 per ticket.
Show off your business as an exhibitor, and be featured on the stadium concourse for $250 (regularly $500 per night). Your business will receive a Table and Chairs to exhibit your company materials. Marketing only please, selling is prohibited. Exhibiting Companies will be highlighted on the Video Board during the game and our On-Field MC, Camera Crew and Photographer will be making the rounds during the game to catch some of the activity.
To register your group, call the Pensacola Blue Wahoos at 850-934-8444 and ask for Group Sales. Groups registering on or before June 29, 2018 will be in a drawing for a chance to:
– Throw out a ceremonial first pitch
– Participate in a Pre-Game Interview with the Wahoos On-Field MC
– Participate in a Radio Interview with the Wahoos Radio Announcer
For more information, contact Kevin Peterson at 850-474-2552 or kpeterson@uwf.edu.