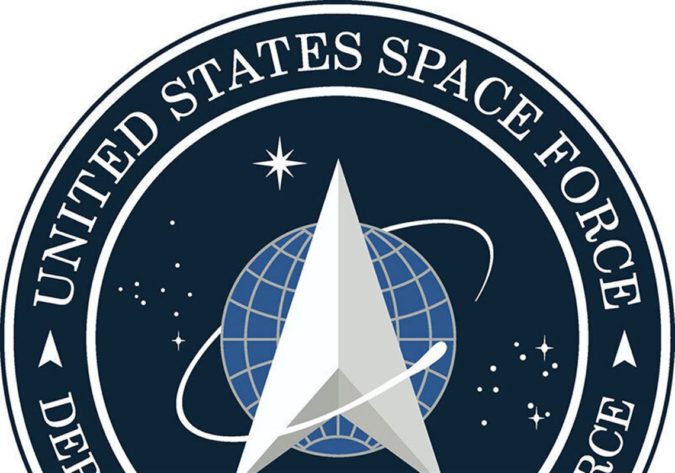 The competition to be home for the U.S. Space Command moved to a new level this week as communities seeking the headquarters submitted their proposals. The finalists are expected to be selected before the end of the year.
What's at stake? A $1 billion complex to be completed by 2026, approximately 1,400 jobs, an estimated $104 million in earnings and $450 million in economic activity.
To qualify to submit a bid, a site had to be in the top 150 largest Metropolitan Statistical Areas, be located within 25 miles of a military base and score at least 50 on AARP's 100-point Livability Index.
The command is currently located at Peterson Air Force Base in Colorado Springs, and that state's governor would like to see it stay there. Other cities in the competition include San Antonio, Texas; Vandenberg Air Force Base, Calif.; Dayton, Ohio; and Huntsville, Ala.
Pensacola is among the nine Florida sites that Gov. Ron DeSantis has endorsed for the headquarters. The others are Jacksonville, Miami-Dade County, Pinellas County, Orange County, Tampa-Hillsborough County, Seminole County, Orange County and Brevard County.
Pensacola may have nudged ahead of the pack thanks to the successful recovery SpaceX Crew Dragon in early August. But Pensacola has a long history with spaceflight. Around 100 Navy and Marine Corps astronauts trained here, as well as seven of the men to walk on the moon.
Currently, The Port of Pensacola is home to a ship owned by Blue Origin, Amazon CEO Jeff Bezos' space company, that is being retrofitted to serve as a landing platform for its rockets. Gulf Breeze-based Avalex Technologies has designed the interior of Virgin Galactic's suborbital spaceliner SpaceShipTwo.
FloridaWest Scott Luth saw the SpaceX recovery as a game-changer for Pensacola in the Space Command competition because it was "a third-party, private-sector validation of Pensacola's ability to be involved in space and space-related opportunities."
"SpaceX is purely private," said Luth, "It was a third-party validation, not just us saying we could do it and not necessarily the government saying we could do it. This was a NASA and SpaceX validation of our capability."
Pensacola Mayor Grover Robinson shared that he had heard Elon Musk and SpaceX were "blown away by what was here." He said, "They didn't realize how many kinds of assets we have."
Retired U.S. Navy Capt. Christopher Middleton, who serves as chairman of the West Florida Defense Alliance, and Luth have been the city's persons on the bidding process. Robinson said, "Chris said the Space-X people want to do more here. They saw the berth at the Allegheny Pier (at NAS Pensacola) and liked having a secure facility inside the base's fence line."
The mayor admitted there were doubters when the city and FloridaWest first mentioned going after the space command headquarters, but that has changed. He said, "All of a sudden, it's like we have a chance to do really well and can compete."
The City of Pensacola, with the help of FloridaWest, submitted its U.S. Space Command bid on Sunday. The bids will be evaluated in four areas on a weighted 100-point scale. The highest weighted categories are Mission Related (40 points) and Infrastructure Capacity (30 points).
Mission Related covers available qualified workforce, proximity to mutually supporting space entities and ability to provide emergency and incident responses.
"What they're looking for is an office that's able to do all of their planning, their management, their strategy," said Luth. "A huge part of that, obviously, is security, clearances, information technology, and cyber professionals—expertise that our community offers."
The FloridaWest CEO continued, "Our best-case study is Navy Fed, who handles sensitive materials at its Pensacola campus and found local talent to fill its nearly 10,000 positions."
Luth also pointed out that Pensacola is home to the Navy Information Operations Command, Navy Center for Information Warfare Training, National Security Agency National Cryptologic School, Department of Homeland Security National Cybersecurity and Communications Integration Center and other critical cybersecurity and training commands. The University of West Florida is one of only six NSA/DHS Center of Academic Excellence Cybersecurity regional hubs.
Infrastructure Capacity includes facility space, communications bandwidth and redundancy, anti-terrorism protection and security, energy resilience and the active duty military base to support service members with medical care, childcare, military housing and transportation.
The Pensacola bid offers sites "inside the fence" at NAS Pensacola and Corry Field and also suggested the possibility of OLF 8 near Navy Federal Credit Union as a secondary option.
"At the end of the day, this is a planning and strategic command," said Luth. "Obviously, access to information technology, secure communications, and the ability to attract and accommodate folks with very high-security clearance are going to be important."
He continued, "We have all that, plus the Department of Homeland Security located here, a training base around cybersecurity, and more importantly, IT infrastructure in the ground."
The remaining two criteria areas are Community Support and Costs to Air Force—both of which are worth 15 points each. Community Support entails the quality of schools, professional licensure portability, cost of living, housing affordability and access to military and veteran support programs. Cost to the Air Force covers construction costs, housing allowance rates and local pay rates.
Having grown up with "Star Trek" and "Star Wars," Mayor Robinson didn't hide his excitement about the space command.
"We have the amenities and assets to do it, and we are realistically in the game in every possible way," he said. "You can't overestimate how important to the future the U.S. Space Force is. Space literally is the final frontier."
Mayor Robinson added, "Those areas that are connected to the U.S. Space Command are going to naturally be places that progress and move forward. I think just having that connection is going to be a huge position for Pensacola and really all of Northwest Florida."