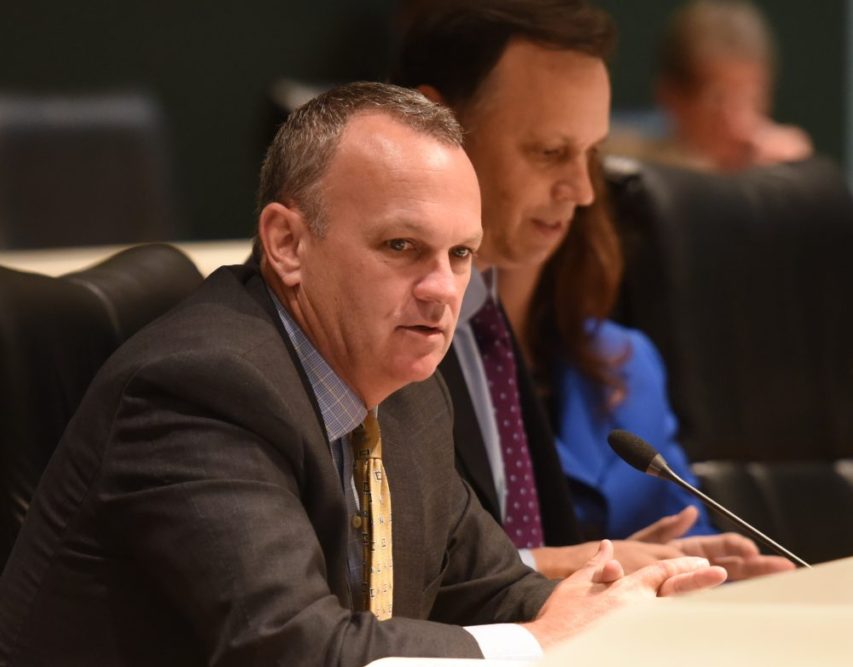 From The News Service of Florida
House Speaker Richard Corcoran, R-Land O' Lakes, chided the chairman of the Constitution Revision Commission on Thursday for scheduling public hearings during the legislative session — setting up potential conflicts for lawmakers Corcoran named to the 37-member panel.
Commission Chairman Carlos Beruff announced this week that at least four public hearings would be held during the session, including one Wednesday in Orange County. The others are April 6 in Miami-Dade County; April 7 in Palm Beach County; and April 12 in Escambia County.
That would put a crimp in the schedules of five lawmakers named to the panel, all by Corcoran: Sen. Tom Lee, R-Thonotosassa; Sen. Darryl Rouson, D-St. Petersburg; Rep. Jose Felix Diaz, R-Miami; Rep. Jeanette Nunez, R-Miami; and Rep. Chris Sprowls, R-Palm Harbor. Asked about the meetings conflicting with the legislative session,
Corcoran did little to hide his unhappiness.
"Obviously … especially when you have such a once-in-20-year august body dealing with something that is of the highest impact, which is our Constitution, and you only have a limited number of members, 37, and immediately the first action is to disenfranchise one-sixth, I don't think that's a good start," he said.
The commission is set to adopt recommended changes to the Florida Constitution that will go before voters in the November 2018 elections.
This morning, Meredith Beatrice, a spokeswoman for the commission, issued a statement pointing to the "short time" for its work.
"As a commission which meets just once every 20 years, commissioners have a responsibility to be accountable to the people of Florida and accomplish as much as we can in the short time we have," Beatrice said.
"The work before this commission is incredibly important. We will be working with all commissioners on additional public hearings to ensure the best possible outcome for families in our state. It is very important commissioners participate and hear from the public. That is why we only released a few dates, more will be scheduled soon. Videos of the meetings will also be posted online."