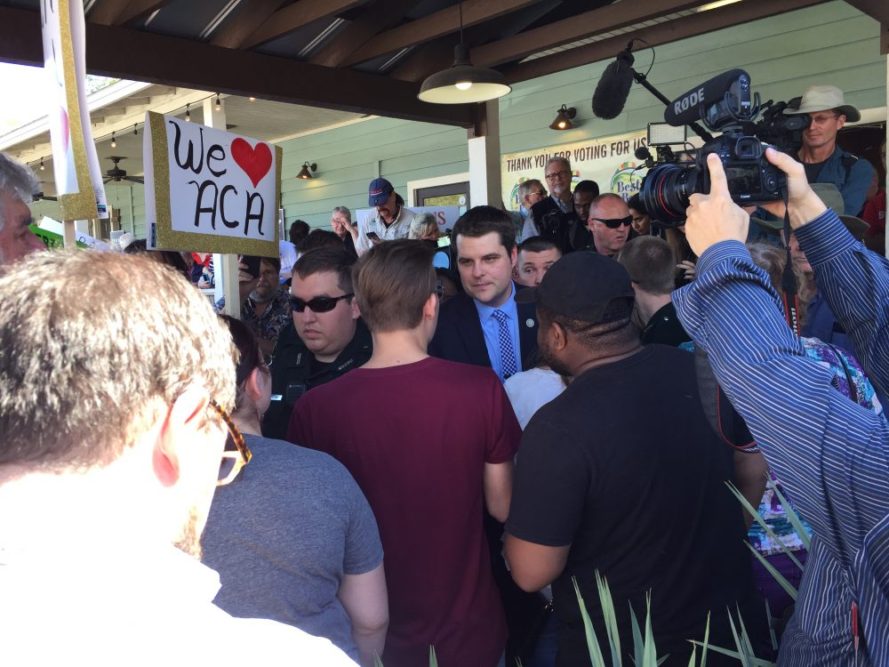 A special meeting of the Escambia County Board of Commissioners is scheduled for Monday, June 19 at 3:30 p.m. to discuss the OLFX land exchange.
Congressman Matt Gaetz and Deputy Assistant Secretary of the Navy for Installations and Facilities Jim Balocki will attend the meeting to be held in the board chambers of the Ernie Lee Magaha Government Building, 221 Palafox Place.
All commission meetings can be viewed live on MyEscambia.com/ectv, channel 98 for Bright House/Spectrum, Cox Cable and Mediacom (Pensacola Beach) subscribers and channel 99 for AT&T subscribers and are available on ECTV On Demand.
For a complete schedule and information regarding all county meetings, please view the calendar. For more information, please contact the Escambia County Office of Community and Media Relations at 850-595-3476 or cmr@myescambia.com.