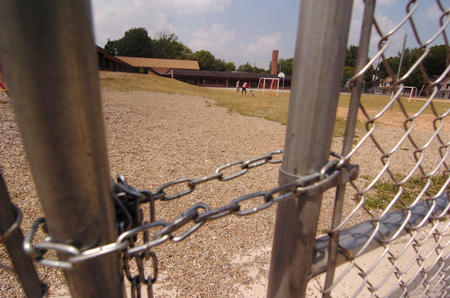 At the school board workshop yesterday, Superintendent Malcolm Thomas brought the recommendation from the School Attendance Zone Advisory Committee to close Spencer Bibbs and divide those students between the new downtown school and O J Semmes. The official recommendation will come to the board for advertisement in February or March.
There are currently 636 students at OJ Semmes ES. The school will need an additional six classrooms to accommodate the students. They will use a modular unit at Clubbs Center that is available (with 3 classrooms) and with the current vacant classrooms at Semmes.
Another closed inner-city school. How long will it stay vacant?