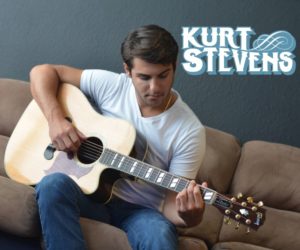 A Springfest Pop up event will take place this Friday night at the TT Wentworth Museum. Kurt Stevens will perform from 8-10 p.m. Candy from Cat County will be the emcee.
Before Kurt Stevens, there will be an acoustic set and some other entertainment before he takes the stage. We will be selling tickets on site and we'll have Springfest people in shirts walking Gallery Night trying to get attendees over to the Springfest stage. Our goal is still 3,000 tickets in 30 days. If we don't get the ticket sales, the festival won't happen.
****
Name: Kurt Stevens
Up and coming country artist out of Vero Beach. Currently a Senior at FSU.
Video was filmed around FSU campus for Makin' Moves and Movin' On
EP will be released tomorrow – "Kurt Stevens"
"Makin' Moves and Movin' On" is first single off the EP.
CMT artists have him ranked 102 this week, but it has been as high as 4
The single is in play on country radio – SE stations.
Website: KurtStevensmusic.com
CMT: http://www.mtv.com/artists/kurt-stevens/