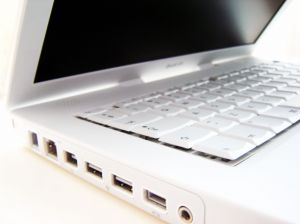 Pensacola City Administrator Eric Olson has to rethink his policy on how city employees  handle emails from federal accounts after the State Attorney's office notified him that his July 7 mandate was a possible violation of Florida law.
In July, Olson instructed city department heads to tell their employees: "If you receive inquiries from someone using a .mil or other federal email domain that is not related to official Government business please politely remind the sender to communicate from his or her personal account."
Barbara Petersen, president of the First Amendment Foundation, told Inweekly that she thought that Olson's mandate violated Florida's public records law.
Olson was later asked by the News Journal about Petersen's opinion on his policy. The city administrator said, "Nobody from the First Amendment Foundation has called the city to get context, so I don't know what they're commenting on or how they would view it."
Inweekly did not file a complaint, but did ask State Attorney Bill Eddins and his Chief Assistant State Attorney, Greg Marcille, to investigate the matter.
On Friday afternoon, we received this email from Marcille:
I have reviewed your email dated August 25, 2015 regarding possible public records violations. Based on this review, I have spoken with Eric Olson of the City of Pensacola regarding the email he sent out to various city employees. I advised that any policy that restricted an individual's ability to request public records could constitute a possible violation of the law. Based upon this conversation, Mr. Olson has agreed to provide additional instructions to city staff to avoid this becoming a problem in the future. Should you have any questions, please contact me.

Greg Marcille
What are the additional instructions that Olson has given city staff? We don't know.
City PIO Vernon Stewart yesterday told Inweekly the city administrator was working with City Attorney Lysia Bowling on a new city policy. It was not available as of the end of yesterday.