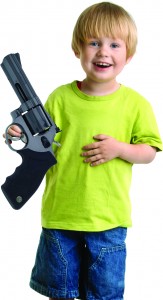 SENATE BILL COULD CLEAR WAY FOR TELEMEDICINE
After lawmakers could not reach agreement on the issue last year, two senators filed a proposal Thursday that could help boost the use of telemedicine in Florida. The bill (SB 478), filed by Senate Health Policy Chairman Aaron Bean, R-Fernandina Beach, and Minority Leader Arthenia Joyner, D-Tampa, would make clear that health practitioners, paramedics and emergency-medical technicians could provide telemedicine services to Florida residents. Rules would be adopted by state health-practitioner boards and the Department of Health for carrying out details of the bill. Telemedicine involves using the Internet and other technology to provide medical services remotely to patients. Those services can include such things as patient assessment, diagnosis and treatment. While the Senate and House indicated last year they wanted to encourage the use of telemedicine, they could not agree on issues such as how much regulation should be put in place. Lawmakers will consider the Senate bill during the legislative session that starts March 3.
HOUSE TO CONSIDER GUN BILL FOR EVACUATIONS
A Southwest Florida House member filed a proposal Thursday that would allow Floridians to carry concealed weapons without licenses during times of mandatory emergency evacuations. The proposal (HB 493), filed by Rep. Heather Fitzenhagen, R-Fort Myers, is identical to a measure (SB 290) filed this month by Sen. Jeff Brandes, R-St. Petersburg. A similar proposal died last year after heavy debate. While last year's proposal was backed by the National Rifle Association, it drew criticism from the Florida Sheriffs Association, which raised questions about issues such as how long and where a person could continue to carry a concealed weapon without a license outside an evacuation area. Backers of the proposal argued, at least in part, that Floridians need to be able to carry guns to protect themselves during mass evacuations caused by disasters such as hurricanes. The new bills will be considered during the legislative session that starts March 3.
source: The News Service of Florida