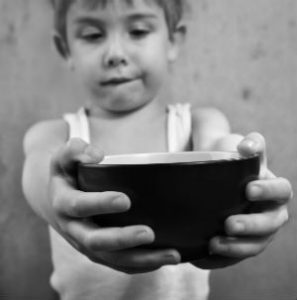 Covenant Hospice, Gulf Power, Levin Law Firm, Farm Share, Public Policy 4 Kids, The Pensacola Welcome Committee and Every Child Matters Education Fund are co-sponsoring "Childhood Hunger: Community Impacts & Solutions," a discussion of topics critical to understanding how childhood hunger affects our communities and some potential solutions, to include health and nutrition, early learning, Escambia County public school programs, federal and state programs, and food pantries.
The event, free to the public, will take place from 1-5 p.m. on Sept. 24, at the Gulf Power Corporate Office, Addison Auditorium, One Energy Place, Pensacola.
The four-hour session will include an overview, impact session, solutions session, and brainstorming session with panel members representing anti-hunger organizations, federal and state government, public schools, pediatric health, private philanthropy, and the children's advocacy community.
Keynote Speakers will include:
Food Research and Action Center, Senior Child Nutrition Program Coordinator Etienne Melcher;
Farm Share, Founder and CEO Patricia Robbins
Panelists will include:
Levin Law, Aaron Watson (moderator); Children's Movement of Florida, State Director Vance Aloupis; Baptist Health Care, Director of Community Health & Wellness Meghan McCarthy; USDA Food and Nutrition Service, Program Specialist Sean Monahan; Florida Dept. of Agriculture, Division of Food, Nutrition and Wellness, Program Director Christie Meresse; Farm Share, Founder and CEO Patricia Robbins (moderator); State Representative Mike Hill; Levin Law Firm, Fred Levin; Executive Director, Manna Food Pantries DeDe Flounaker; and Gulf Power Vice President Bentina Terry (moderator).
BACKGROUND:
The local event on September 24, is part of the wide array of "Step Up" activities taking place during the fall in states throughout the country. Step Up for Kids was begun by Every Child Matters in Washington DC in 2008 to raise awareness among voters and political candidates about the issues American children face, among them access to early care and learning and after-school programs, poverty, hunger, child abuse and neglect, and health care. Since then, more than 40 states have brought together thousands of people to show widespread support for investments in children and families.
Every Child Matters
The Every Child Matters Education Fund is a 501(c)(3) non-profit, non-partisan organization focused on making the needs of children and youth a national political priority and promoting the adoption of smart policies for children, youth, and families—including alleviating childhood hunger, stopping child abuse, helping working families with child care, expanding pre-school education and after-school programs, and ensuring that children receive good health care.
Public Policy 4 Kids
Public Policy 4 Kids is a unique public policy roundtable program designed as a platform to launch community conversations, motivate and inspire concerned citizens, and create collaborations between federal, state, and local entities working to improve outcomes and increase investment in Florida's children.
Covenant Hospice
Its vision is for excellence in compassionate care for all people, to broaden and fulfill life's journey.