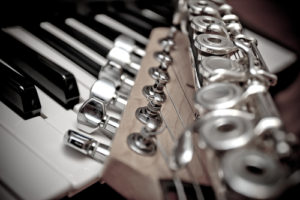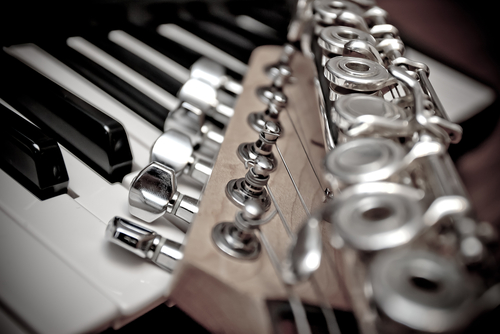 Press release: WSRE, PBS for the Gulf Coast, will record the eighth season of "StudioAmped"—the televised concert series featuring regional bands and their original music—at the Jean & Paul Amos Performance Studio for two weeks beginning Sept. 28. Nine performances will be recorded before live studio audiences. The shows are open to the public, and admission is free. Donations for MANNA Food Pantries are encouraged. Each concert begins at 7 p.m. Doors open at 6 p.m.
This year's lineup includes The Wide Open from Ft. Walton Beach; Whyte Caps and Melissa Joiner from Gulf Shores, Ala.; Bear With Me, Post Pluto and John Hart Project from Pensacola; Morning Fatty from Gainesville; The Mosleys from Chatt Hills, Ga.; and three Nashville singer/songwriters from the Pensacola Beach Songwriters Festival: Jim Femino, Brian White and Nicole Johnson.
WSRE and the Pensacola Beach Songwriters Festival have partnered for five years to produce the annual "StudioAmped Songwriters Special." This year's special will be performed on Oct. 2.
Femino is a comedian and author, also Grammy-nominated for his 2008 Billboard Country Song of the Year, "Just Got Started Lovin' You" for James Otto. White has 14 No. 1 songs as well as two Dove Awards and wrote Billboard's most played country song of 2007, "Watching You" for Rodney Adkins. Johnson competed on the "The Voice" in 2012 and has co-written more than 500 songs with top Nashville writers.
The full "StudioAmped" concert schedule is as follows:
Monday, September 28
The Wide Open—distinctive musical style created with soulful, blues-infused vocals, swampy harmonica riffs, well-crafted lyrics and R&B grooves. wearethewideopen.com
Tuesday, September 29
Whyte Caps—dynamic rock/alternative quartet with a high-energy sound. whytecapsband.com
Wednesday, September 30
Bear With Me—a folk-newgrass blend of styles from folk, bluegrass and country with a touch of blues and rock 'n' roll. facebook.com/BearWithMeTheBand
Thursday, October 1
Morning Fatty—a four-piece reggae-rock band mixing reggae Ska chords with funk beats, slap bass and guitar solos. reverbnation.com/Morningfatty
Friday, October 2
"Songwriters Special" with Jim Femino, Brian White and Nicole Johnson. (Click songwriters at pensacolabeachsongfest.com for bios.)
Monday, October 5
Post Pluto—jam-funk fusion with energetic grooves, powerful pop dynamics and a heavy dose of Southern flavor. postplutomusic.com
Tuesday, October 6
The Mosleys— a soft brand of folk, country-folk and indie. themosleysmusic.com
Wednesday, October 7
John Hart Project—a unique weaving of finger picking and blues influence. reverbnation.com/johnhartproject
Thursday, October 8
Melissa Joiner—a singer-songwriter with a diverse style and creative use of formal opera training for a unique blues/Americana/soul sound. melissajoinermusic.com
"We're committed to showcasing local musicians and only original music," said the show's Executive Producer Bill Harrell. "With free admission and a great lineup of artists, it's a super deal for local music fans. We're making live TV, and we want them to come and be a part of it."
"StudioAmped" Season 8 will premiere on-air and online at a later date as part of WSRE's primetime local programming lineup. Visit wsre.org/studioamped and follow StudioAmped on social media to learn more.