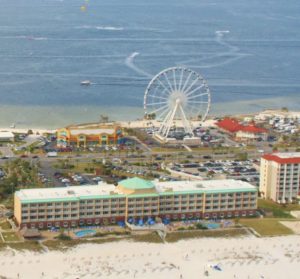 Escambia County will not have to send the repo guys to Atlanta to bring back the Skyview Atlanta Ferris Wheel.
Tax Collector Janet Holley announced this morning that an agreement has been reached with Atlanta Partners and Expo 60 Venture on the outstanding taxes of the Ferris Wheel that once was on Pensacola Beach.
Expo 60 Venture has agreed to pay $277,161.10, which includes taxes, interest and fees, in a series of payments. The final payment is due June 2016.
The agreement has yet to be signed and approved by the court.
Holley said, "We believe this to be a fair and equitable resolution."