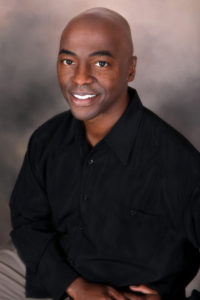 The Choral Society of Pensacola concludes its 2014-15 Season with a concert titled "Viva Mozart!" This evening of music celebrating the genius of Wolfgang Amadeus Mozart takes place at 7:30 p.m. on Saturday, April 18, 2015 at Cokesbury United Methodist Church, 5725 N. 9th Ave.
The centerpiece of the concert will be a performance of Mozart's magnificent "Grand Mass in C Minor." Also on the program are Mozart's Regina Coeli and Ave Verum Corpus, along with arias performed by the evening's professional guest soloists.
The Choral Society's 60-member chorus will be joined by the Choral Society Orchestra and soloists Sheila Murphy, soprano; Ariana Wehr, mezzo-soprano; Leo Day, tenor; and Howard Reddy, bass-baritone. Choral Society Artistic Director, Xiaolun Chen will conduct.
The Choral Society is pleased to recognize The Hawley Trust as Concert Sponsor for "Viva Mozart!" The Choral Society's media partners are the Pensacola News Journal and WUWF 88.1 FM.
Tickets for the concert are $22 for reserved section seating, $18 for general admission, and $5 for students. Visa and MasterCard can be used to purchase tickets in advance, and there is a $2.00 discount per ticket on the purchase of reserved or general admission tickets for groups of ten or more. Call 850-484-1806 or go to csopmozart.brownpapertickets.com to purchase tickets in advance. There is a service fee on tickets purchased via credit card.
Tickets can also be purchased through the Pensacola State College Lyceum Ticket Office (850-484-1847). Tickets will be available at the door beginning one hour prior to performance time.
For more information about the Choral Society of Pensacola: phone – 850-484-1806; e-mail – csop1@juno.com; web site – www.choralsocietyofpensacola.com.