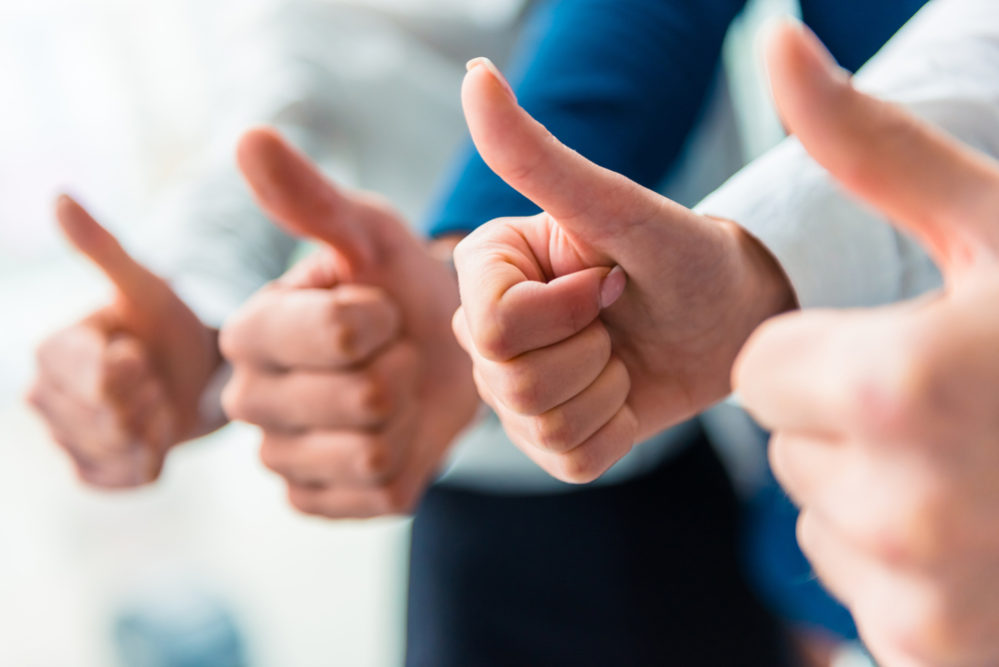 The Spring Venture Mentoring Service (VMS) today announced its initial pilot companies.  The program sponsored by Quint Studer and his Studer Community Institute is based on the successful model used by the renowned VMS program at the Massachusetts Institute of Technology and is tailored specifically to communities looking to bolster entrepreneurship.
The Spring VMS is a free program that offers confidential, team mentoring services to entrepreneurs across our community. Later this year, the program will expand to include more companies. Any entrepreneurs interested in participating fill out the application found here.
Argo Cyber Systems
Business Summary:
Located in Pensacola,  Argo Cyber offers 24/7 dedicated security monitoring of critical infrastructure assets, businesses, and other environments.
De Luna Coffee International
Business Summary:
De Luna Coffee is a family owned and operated, small batch coffee roaster who imports high grade green coffee from 13 different countries from Colombia to Kenya.  The company was established in 2014 by Ed Lemox, who now runs the company with his wife, Courtney and son, Brett.
Eastburn Woodworks
Business Summary:
Eastburn Woodworks is a family business that was started by Kenneth and Iris Eastburn in 1997. We produce furniture-quality custom cabinetry and millwork for the Gulf Coast area. Each project is built per order to bring our customers vision to light with a medley of function and beauty. Our goal is to create the tool they use to transition their house into a home.
Extreme Tactical, Inc.
Business Summary:
Extreme Tactical, Inc. (ETI), headquartered in Crestview, FL,  is a full service durable goods, weapons and explosives supplier providing a wide spectrum of resources for Government Agencies offering expertise in Duty Gear, Tactical, Safety, Small Arms, Ammunition, Military Armored Vehicles, Tanks and Tank Components, and Educational Support Services.
Nail Company Wholesale Supply, Inc.
Business Summary:
Nail Company Wholesale Supply, Inc. was established in 2016 to help salon owners and technicians save valuable time and effort by providing a great selection of nail supplies locally and shipped its website.
Rainey's Closet
Business Summary:
Rainey's Closet offers designer clothing rentals for children and moms-to-be through an online store. Moms and photographers throughout the United States rent high-end special occasion clothing and coordinating accessories for a fraction of the cost to buy.
Snap Soccer
Business Summary:
Founded in 2010, Snap Soccer helps soccer clubs, local municipalities, and small- to medium-sized businesses leverage modern marketing techniques to engage with their audience, as well as produce extremely organized, large-scale sporting events.
Something Old Salvage
Business Summary:
Something Old Salvage (S.O.S.) offers full-service junk removal to commercial and residential clients.  The company properly and legally disposes of items not salvageable or recyclable.  Conversely, S.O.S. donates reusable items to local non-profits and recycle whenever possible.
Tap the Coast
Business Summary:
Tap the Coast is a mobile beverage and experiential bar service that adds a unique, upscale feel to private events. It was started in 2019 by Dannon and Christopher Hooks, a husband and wife team who are both proud Pensacola natives.
Warfighter Fitness
Business Summary:
In 2018, Matthew Jeffries founded War Fighter Fitness after discovering obesity's negative impact on our military and national security. Jeffries developed a web-based platform and app, to help expand the recruiting pool through accountability coaching. Warfighter Fitness has proven success in helping unfit recruits meet sign-up requirements and maintain healthier lifestyles.