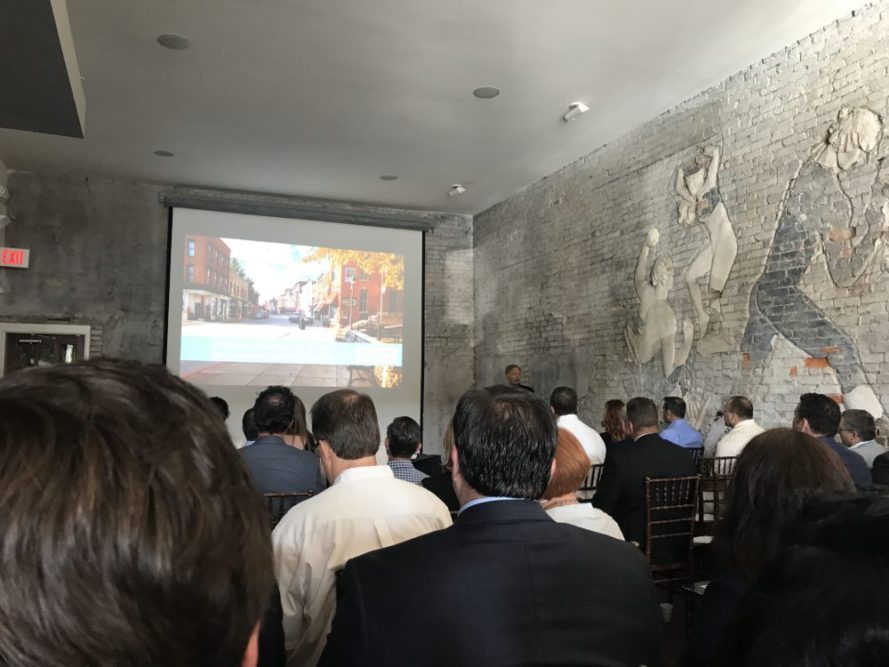 Over 80 city, county, state and community leaders this morning listened to Chuck Marohn, founder and president of Strong Towns, talk about how to make Pensacola and Escambia County stronger and more sustainable.
Marohn is here as part of the CivicCon (Community Conversation) series sponsored by the Pensacola News Journal and Studer Community Institute. He will also speak tonight before a capacity crowd in the Pensacola Little Theater.
In introducing Marohn, PNJ executive editor Lisa Nellessen Savage said of CivicCon, "This is the biggest, most bold, bodacious thing that the News Journal has ever done."
My three takeaways from this morning:
1. Growth provides the illusion of wealth – that investing in infrastructure and tax incentives to attract jobs and private investment don't necessarily bring a good rate of return for taxpayers.
2. Cities struggle today because the public investments in expansion that were made 30, 40 and 50 years ago have come due–meaning the roads, pipes, bridges built to accommodate growth now need to be repaired and replaced, and the public dollars aren't there to do it. Thoughts of any return to the glory days of the 1950's and 1960's economies are a myth – "We don't live there anymore."
3. Good growth is when public dollars follow private investment. The private sector builds and the public sector follows with infrastructure and services.
We will publish more on Marohn's presentation in our Oct. 5 edition. The News Journal will live stream tonight's presentation on pnj.com.