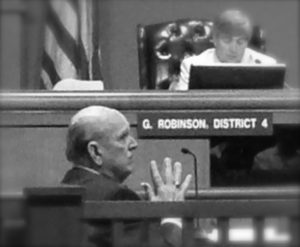 There are a number of last-minute applicants looking to land the county administrator position with Escambia County. Among them, is the man currently serving on an interim basis.
Last week, Human Resources Director Tom Turner presented the Escambia County Commission with a list of 51 applicants. The list in the Committee of the Whole agenda packet was a little stale, as several applicants had applied in the days leading up to the June 12 deadline.
On the final day of the application period, Interim County Administrator George Touart applied for the position. Touart—who previously served as Escambia's administrator, but resigned amidst ethical questions—was brought back as interim administrator following the commission's decision to relief former administrator Randy Oliver last year.