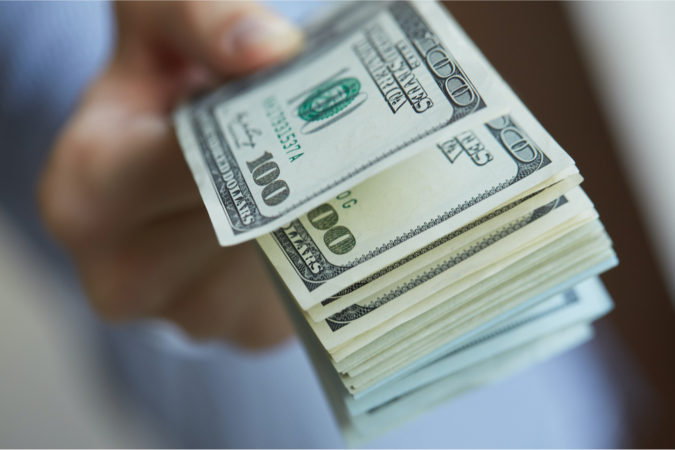 The Triumph Gulf Coast Board announced its latest round of grants – that "bring either or both new high-paying jobs and certified workforce training."  None involve residential housing (see earlier OLF-8 posts).
In Escambia County, the Institute for Human and Machine Cognition in Escambia County may get a grant for $6,078,795 as part of an overall $31 million project at the institute's Center for Human Healthspan Resilience and Performance. The Triumph board approved for staff to begin negotiations with IHMC.
Santa Rosa County Board of County Commissioners got $6 million for infrastructure improvements at Santa Rosa Industrial Park East.
In Bay County, AMIKids Panama City Marine Institute Stem and Business Entrepreneurship Labs got $1,737,500.
In Walton County,  the Walton County School District got $3,846,000 for information technology and health care certification programs.
---
Here's the list of other grants approved to date per the Triumph website:
| | PRE-APPLICANT – PROJECT | $ REQUESTED | COUNTY |
| --- | --- | --- | --- |
| 29 | Wakulla County School Board – Career and Technical Education Center | $3,926,867 | Wakulla |
| 43 | Okaloosa County – Hwy 90 East Water and Sewer Expansion | $1,500,000 | Okaloosa |
| 46 | Okaloosa County – Southwest Crestview Bypass | $64,100,000 | Okaloosa |
| 49 | Panama City Port Authority – PC Port Authority Eastern Terminal Dev. | $10,000,000 | Bay |
| 69 | FSU Marine Lab – Apalachicola Bay System Initiative | $7,998,678 | Franklin |
| 72 | Santa Rosa County – Whiting Aviation Park | $8,523,655 | Santa Rosa |
| 98 | Walton County Sheriff – Vocational/Technical Training Program | $2,217,965 | Walton |
| 120 | City of Pensacola – Comm. Aircraft Maintenance Campus | $66,000,000 | Escambia |
| 143 | Bay District Schools – Haney HVAC Program | $847,955 | Bay |
| 148 | Gulf District Schools – Agri-Science Program Expansion | $125,000 | Gulf |
| 153 | Gulf School District – Unmanned Systems | $750,000 | Gulf |
| 157 | Franklin School District – Franklin Environmental Career and Technical Training | $2,327,322 | Franklin |
| 180 | Gulf District Schools – WHS Welding Program | $250,000 | Gulf |
| 185 | Panama City – Panama City Industrial Complex | $20,000,000 | Bay |
| 186 | Gulf County BOCC – Hurricane Michael Recovery Ad Valorem Request | $4,271,683 | Gulf |
| 187 | Northwest Florida State College – Walton Works Training Center of Excellence | $2,763,716 | Walton |
| 189 | Bay County BOCC – Hurricane Michael Recovery Ad Valorem Request | $10,728,317 | Bay |
| 190 | Walton Economic Development Alliance – US 331 Infrastructure | $1,742,407 | Walton |
| 191 | Franklin County – Apalachicola Regional Airport Fuel System Upgrade | $1,059,000 | Franklin |
| 198 | Wakulla County School Board – UAS/VSO Certification Program | $1,780,000 | Wakulla |
| 200 | Franklin County School District – Career and Technical Training | $1,215,000 | Franklin |
| 202 | Gulf Coast State College – Gulf Campus – Tech Center for Em Resp and Comms | $5,147,750 | Gulf |
| 207 | GCSC Gulf/Franklin Campus – Nursing Simulation Center | $2,200,358 | Gulf |
| 209 | Santa Rosa BOCC – Project Lionheart | $3,484,728 | Santa Rosa |
| 210 | Gulf Coast State College – UAS Pilot Boot Camp for Exiting Military | $2,259,063 | Gulf |
| 213 | Florida's Great Northwest (FGNW) – Education ROI Research and Marketing | $665,000 | Multi |
| 215 | Wakulla School Board – Wakulla/Lively Tech A&P Cert Program | $2,940,000 | Wakulla |
| 216 | Northwest Florida State College – Airframe & Powerplant | $7,064,665 | Okaloosa |
| 217 | AMIkids Pensacola Inc. – AMIkids Pensacola Workforce Development Program | $1,125,000 | Escambia |
| 221 | Locklin Technical College – Hurricane Michael Skilled Labor Recovery Fund | $182,000 | Santa Rosa |
| 222 | Okaloosa Technical College – Hurricane Michael Skilled Labor Recovery Fund | $200,000 | Okaloosa |
| 223 | Emerald Coast Technical College – Hurricane Michael Skilled Labor Recovery Fund | $200,000 | Walton |
| 224 | Wakulla County School Board/Lively Tech – Hurricane Michael Skilled Labor Recovery Fund | $200,000 | Wakulla |
| 227 | Panama City Port Authority – Intermodal Distribution Center Expansion | $3,000,000 | Bay |
| 228 | Pensacola State College – Infrastructure and Logistics Training Fund | $74,000 | Escambia |
| 229 | Tallahassee Community College – Infrastructure and Logistics Training Fund | $276,500 | Wakulla |