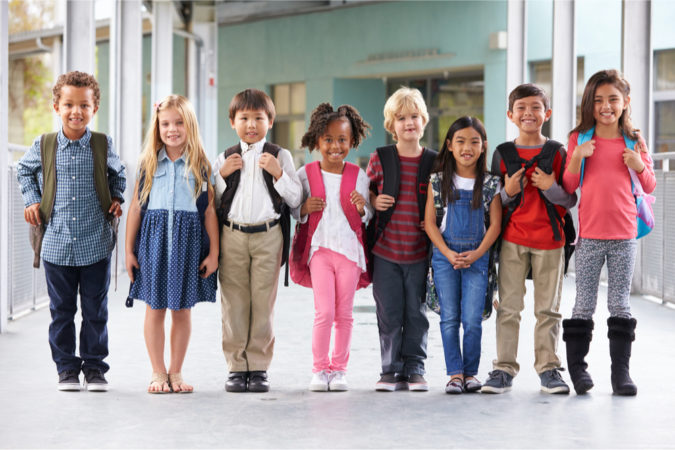 The Escambia Children's Trust sputtered through its February meeting with chair Patty Hightower pushing for the partial board to move on a timetable recommended by Florida Children's Council and Commissioner Lumon May and others challenging whether the board could make decisions before Gov. Ron DeSantis makes his appointments to the body.
The voters established the trust by referendum in the November election, with 61% of the votes cast. Also known as the Children's Services Council, the independent body will be funded by an increase in ad valorem taxes of up to a maximum of 0.5 mils. It will oversee a budget that funds other agencies' programs covering early childhood education, safety, developmental, preventative, health, and well-being services.
The question is can the five current board members make decisions, such as hiring personnel, getting a line of credit and spending money before the full 10-member panel is in place.
Florida law mandates five positions filled with Escambia County School Board member Patty Hightower, Department of Children and Families Northwest Region Managing Director Walter Sachs, Circuit Judge Jennifer Frydrychowicz, County Commissioner Lumon May and School Superintendent Dr. Tim Smith.
Gov. DeSantis appoints the remaining five from a list of 17 names the county sent to his office on Friday, Feb. 26. By law, he has 45 days to make the appointments. The applicant list includes:
Commissioner Jeff Bergosh
Glenn Conrad, a retired engineer
Sarah Lefevers, Greater Pensacola Chamber external affairs director
Celestine Lewis, Jacqueline Harris Preparatory Academy founder
Jennifer McFarren, Navy Federal community outreach manager
Sarah Miller, Molino Park Elementary teacher
Dave Murzin, 850 Consulting Group LLC consultant
Dr. Rex Northup, a retired pediatrician
David Peaden, Home Builders Association of West Florida executive director
Pueschel Schneier, Great Change Cleaning Service owner
Dr. Carol Sekhon, Gulf Coast Kid's House medical director
Pastor Lonnie Wesley III, Greater Little Rock Baptist Church
Stephanie White, attorney
Walker Wilson, DIB executive director
Dr. Irvin Williams, Lakeview Center director of specialty programs
Tori Woods, Centene Corporation marketing specialist
Brian Wyer, Gulf Coast Minority Chamber CEO
At the Monday, Feb. 22 meeting, County Administrator Janice Gilley told the five board members that she could not give them a timetable for the appointment decision but advised the legislative session might create "some delays."
Michele Watson, the Florida Children's Council CEO, presented the panel a list of items that needed to be accomplished to start collecting the tax in November—an estimated $8 that proponents to the trust could be leverage for grants.
Watson wanted the board to accomplish several administrative duties in March and April, such as hiring an interim executive director, securing office space and obtaining a line of credit. Sources told Inweekly that Buzz Ritchie, former State Representative and president of Gulf Coast Community Bank, was whom Hightower wanted to recommend for the interim post. In January, the board designated Ritchie its registered agent for its corporate filing with the state.
Judge Frydrychowicz expressed concern whether the 10-member board had a quorum, and thus the authority, to take any action with only five members at the meeting.
"I certainly wouldn't want to serve on a board in which rules, regulations and bylaws have been established, and I didn't have input," said Commissioner May.
Watson said that it took 18 months for the governor to appoint his board members in Alachua County, and the five-member board began the executive search with all of the board member applicants participating in the process while it waited for the governor's decision.
"I think my big concern is, again—just going back to the law—the ordinance says the board of 10——(the citizens) voted to have 10 members," said Frydrychowicz. " And if, in fact, we are required to act this year, and we cannot reconcile with this part of the ordinance, this part of the statute, who wins? And what trumps what? And to my layman terms, that's what I'm really trying to figure out."
Watson said, "In Alachua County, the county provided staff support to the trust for its first full year of services. And so the county had a dedicated staff that whole purpose was to stand up the Children's Trust of Alachua County. Now that is one way to absolutely move forward with creation."
Commissioner May said the commission had voted unanimously to offer any support to the Children's Trust. He added, "When we are in a position legally to provide a quorum, I certainly would go to my colleagues in terms of providing resources for the interim director, or interim staff, or our startup costs."
The issue of quorum came up again when the board discussed approving bylaws presented by Hightower.
"After much conversation with our counsel today, I would just like to make sure that we are legally able to vote on bylaws and that we do have a quorum," said May. "I still have a lot of reservations about voting on, whether that be bylaws or rules or ordinances."
Hightower said she needed the bylaws to give her direction. She asked County Attorney Alison Rogers to comment—because "Alachua operated with their five and they even hired their executive director with their five."
Before Rogers came to the microphone, Frydrychowicz said, "I kind of feel like we've been putting the cart before the horse because we don't have a budget, so we can't hire staff. We don't have a line of credit, so we can't hire. And yet, we're already talking about things that we can't do until we have those things. I think we have them a little confused."
Commissioner May said, "I do believe that there has been at least three to five attorney general reports as to what constitutes what a quorum is… If you feel comfortable that we can move forward without these things being recalled, and we have a legal opinion, you'll find my support."
Rogers said the Alachua County situation was different because the governor had failed to make his appointments within the 45 days prescribed by the law. She also pointed out the statute that sets up the Children's Services Trust addresses what should happen after the members are appointed but doesn't talk about letting some or half the members making decisions as a de facto board.
Frydrychowicz said she believed the five-member panel could "clean up the bylaws to the extent that there are some issues that I think our future members will appreciate." But she added, "I would agree that major decisions are not something that we have a quorum to vote on."
The question of hiring an interim director came up. The judge brought up whether the board should advertise for the position. She said, "If we're talking about paying the interim director, then again, I think we're talking about making major decisions without a quorum."
Rogers said the Board of County Commissioner had authorized her office and county staff to assist the trust. She suggested that the people who supported the referendum vote also might be able to "help launch you as soon as you have your 10 members."
Hightower pressed, "In your opinion?"
The county attorney said. "Back to my opinion, which is that you don't have a quorum."
Hightower asked, "So you're saying that we have the assistance of the County without asking?
"Well, at this point, you've got a pool of resources to tap into, whether that be to you or whether that be to the support personnel who are trying to move this along," said Rogers. "The effort is already underway through the administrator to get those names into the Governor ASAP, so, my advice would be to adjourn."
DCDF director Walter Sachs asked if the county's help would advertising the interim executive director's position.
Rogers said, "Well, I think that as far as financially, I would think that our board would be supportive of that. My concern is that your group of 10 may want to have some say into what that looks like."
"Based on how the trust was set up and organized," said Superintendent Timothy Smith, "and then based upon what you've kindly shared with us, your interpretation, we really shouldn't be meeting until we are all 10. Is that what I'm hearing?"
"That's my opinion," said Rogers.
Sachs asked if the board could get an Attorney General's opinion if the 45 days pass without the appointments being made. Roger said, "Yes, we can find a way to do something like that. I'm not sure what the status is of the opinions department through the pandemic of the Attorney General's office, but it's certainly a good idea."
The board agreed not to meet again until mid-April.