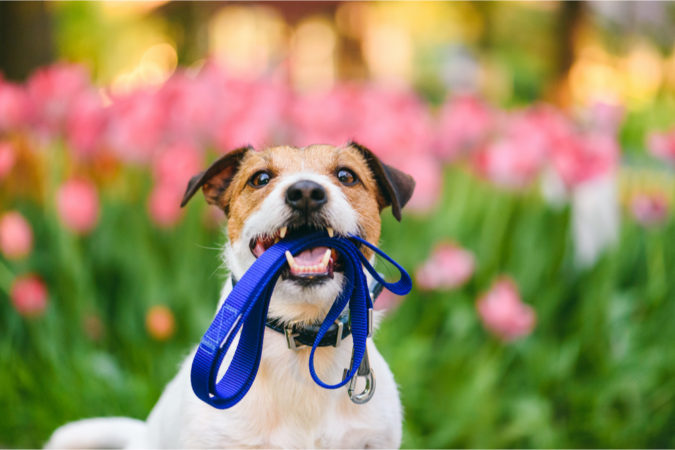 For the past couple weeks. I've mentioned irregularities with the FDOH COVID-19 dashboard–most recently the long delay in updating the COVID reports last Friday.
Florida Today reports Rebekah Jones, architect and manager of the dashboard, has been removed from her post. The daily has had the same issues Inweekly has had with the FDOH site:  "…over the last few weeks it had crashed" and gone offline; data has gone missing without explanation and access to the underlying data sheets has become increasingly difficult."
Jones announced last week her removal as of May 5 in an email.  According to Florida Today, Jones wrote: "As a word of caution, I would not expect the new team to continue the same level of accessibility and transparency that I made central to the process during the first two months. After all, my commitment to both is largely (arguably entirely) the reason I am no longer managing it."
---
FTC, Moody Warn About Nursing Homes Stealing Stimulus Checks
Last Friday, Lois Greisman, Elder Justice Coordinator with the Federal Trade Commission posted this message warning those with loved ones in nursing homes that the facilities can't keep stimulus checks intended for residents:
Do you or a loved one live in a nursing home or assisted living facility? Are you (or they) on Medicaid? If you said "yes" to both, please read on and prepare to get mad. We've been hearing that some facilities are trying to take the stimulus payments intended for their residents on Medicaid. Then they're requiring those people to sign over those funds to the facility. Why? Well, they're claiming that, because the person is on Medicaid, the facility gets to keep the stimulus payment.
But here's the deal: those economic impact payments are, according to the CARES Act, a tax credit. And tax law says that tax credits don't count as "resources" for federal benefits programs, like Medicaid. So: when Congress calls these payments "tax credits" in the CARES Act, that means the government can't seize them. Which means nursing homes and assisted living facilities can't take that money from their residents just because they're on Medicaid. And, if they took it already, get in touch with your state attorney general and ask them to help you get it back.
This is not just a horror story making the rounds. These are actual reports that our friends in the Iowa Attorney General's Office have been getting – and handling. Other states have seen the same.
If you've experienced this already, tell your state attorney general's office first, and then tell the FTC: ftc.gov/complaint. If a loved one lives in a nursing facility and you're not sure what happened to their payment, talk with them soon. And consider having a chat with the facility's management to make sure they know which side of the law to be on.
Need more back-up? Then let me get legal on you for a minute. You can go right here to get the federal tax law that says refunds aren't considered a "resource" in federal benefits programs. And you can click this link to get the Congressional Summary that talks about the funds as tax credits not countable as resources for federal government programs. (It's on page 3.) And here's even more helpful information from the National Center on Law & Elder Rights for people who live in nursing homes or assisted living facilities.
Again, though: if this has happened to you or a loved one, find your state attorney general's office contact information at naag.org and talk with them right away.
———————–
Florida Politics reports Florida Attorney General Ashley Moody has already issued a warning.
"This is disgraceful and completely unacceptable," Moody said Monday. "As we have seen throughout this crisis, residents in these facilities are at a higher risk of suffering and dying from COVID-19 — they should not have to carry the additional burden of worrying about their stimulus money being taken by those entrusted with their care."
Moody advised people:  "Please check on your loved ones living in nursing homes or assisted living facilities. Ask if their stimulus payments have been received. If they haven't, ask the facility's management if they are holding the benefits. If they are, contact my office immediately."
The Florida Attorney General's Office can be reached at 1(866) 9NO-SCAM or online.
---
New Fed Guidelines for Visitations to Nursing Homes
The federal government on Monday released guidelines states could follow to reopen long-term care facilities to visitors. In the guidelines, which have no legal weight, the Trump administration recommended that nursing homes don't reopen for visitation until they have:
no new reported COVID-19 for at least 28 days;
adequate personal protective equipment for staff members; and
adequate access to COVID-19 testing.
Gov. Ron DeSantis announced last week that he would like to reopen Florida's nursing homes, which have been closed to visitors since March 14. DeSantis said he thought banning visitation prevented thousands of cases of COVID-19 at nursing homes and assisted living facilities but that it came at the cost.
"Having the isolation does come at a psychological and social cost," the governor said. "I think one of the frustrating things throughout this whole process has been an inability of people to ever discuss the negative effects of mitigation."
But the moratorium on visitors, as well as other steps the DeSantis administration has taken, have not prevented the deadly respiratory disease from spreading in nursing homes, assisted living facilities and intermediate care facilities for people with developmental disabilities in many areas of the state. As of Monday, Florida had 901 COVID-19 deaths involving residents or staff members of long-term care facilities.
source: The News Service of Florida